Social media is the primary mode of communication for today's students, yet many facilities departments don't take advantage of this instantaneous feedback loop.
Neglecting social media is essentially shutting down the potential for a two-way conversation. (And of course, the enhanced performance that goes hand-in-hand with better communication.) Millennials and Gen Z associate an active profile with business legitimacy, which makes the use of social platforms an excellent way to bolster trust and showcase a strong commitment to customer service.
Caroline Johnson, who has led projects for more than 60 institutions at Sightlines, will highlight best practices for using social media and capitalize on the potential for engagement at the Higher Ed Facilities Forum. We caught up with Johnson for a teaser of her upcoming presentation...
Why is it important for facilities organizations to embrace the use of social media?
Facilities departments no longer hide behind a curtain; the trend that we're seeing is that they're very much front and center on campus. Social networks are an excellent way to promote services and create more visibility for your department. Data shows that social media is the number one way that the younger generations use to communicate, almost exclusively.
Facilities leaders can use social media to drive customer satisfaction levels and to understand the conversations that are happening across campus.
What are the main social networks facilities leaders should be aware of?
These evolve, so there needs to be a level of nimbleness when it comes to the networks. The three tried-and-true dominators as of now are Facebook, Instagram, and Twitter.
Also, Snapchat is rising at an institution-level, and that's typically where social media starts, and then facilities start to adapt as a result. Snapchat is something facilities will try to implement more and more into their communication strategies moving forward.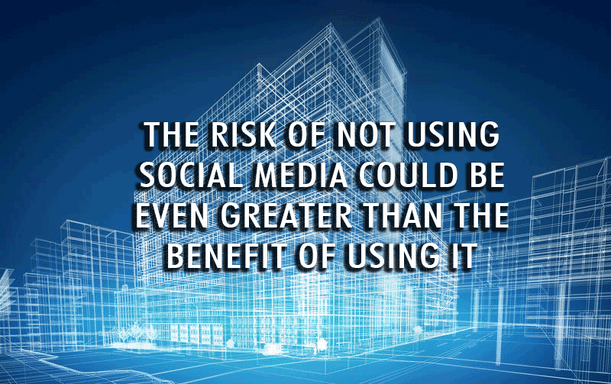 There are also sub-level platforms like LinkedIn, which is a professional network where you're connecting more with alumni or potential donors. However, I'm not seeing a lot of student engagement with facilities on LinkedIn.
What's the first step for departments starting from scratch as far as social media presence?
Look at your network of peer institutions. There's an incredible amount of partnership in Higher Ed, and social media is an area where we're all learning together, so reach out to people doing it well and use resources you have right in front of you on campus: your student body.
When you say to engage the student body, are you referring to the creation of internships?
Yes, that's one part of it. Your social media strategy or presence can be as expensive as you want it to be, or virtually free of cost. It just depends on how creative you can get in your approach. You can have one dedicated staff member or engage with a student club to help you, or even fund a position; there are so many different ways to do it. It also depends on the size of the institution.
How can departments find the right network for communication, or would you suggest embracing multiple channels?
Data is the tell-all. These social media platforms target different demographics, though they overlap in some areas. Schools who are utilizing social media in really positive, inventive ways are using a variety, but the engagement levels are different.
Facebook is very much geared toward internal staff in terms of motivation and recognition and is popular for Baby Boomers. Then you have Instagram, which is tailored more to 18 to 32-year-olds. I was talking to recent college grads the other day and they were like, "Twitter is out!" whereas I use Twitter every day. That just shows you need to use multiple media platforms.
However, this doesn't mean spending three times the energy or time. A lot of these networks have the capability to link between each other, so you can post on Instagram, then share on Facebook and link to Twitter. Some cross-pollinate really well where with others you might just target a specific platform.
How can facilities departments integrate feedback from social media to enhance their performance?
The risk of not using social media could be even greater than the benefit of using it. Whether we like it or not, people are using social media to talk about our performance in facilities and how the campus looks.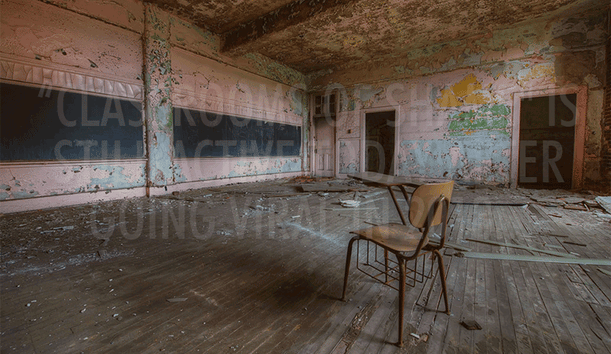 Prospective students are using it to tweet or Instagram their first gut reaction to our campuses; we have to be able to intercept that feedback to know what people are saying about our services. The schools who have these channels in action are able to engage in a two-way conversation.
One example of the risk is a public Tumblr page called "Classrooms of Shame"--it's huge. Students and professors will take pictures of their working conditions and basically shame their institution into action. It's still as active today as it was three years ago when it went viral. So, it's not just the students using social media; it's also a recruitment tool for staff too.
Will using social media cost a lot of extra money?
The question I would pose is: Can your current service desk or work order admin take on this as a new opportunity and an extension of the position as a way to keep costs down?
There are also ways you can get creative to keep the whole operation inexpensive. There's an argument for the return you get from having social media. It might be costly or involve creating a part-time position, but I can't stress enough that this is the direction that facilities customer service is moving.
Any standout examples of university facilities departments who are doing a great job?
Arizona State, CU Boulder, Rice University, University of Tennessee and the University of Florida are all doing a great job at engaging on social media.
Is there anything I didn't ask you that you'd like to mention?
One thing I came across in my research is this assumption that this responsibility should just be given to the youngest person on the team. I would caution people on that. Of course, it could certainly end up being a great fit. However, it's a responsibility that spans generations because we're targeting different generations through these channels-- so you don't want any blind spots there.
I'd encourage you to challenge that initial thought. Pose the question to your team and see if there is anyone enthusiastic about taking this on, even if it requires some additional training or research. You'd be surprised who can spearhead this!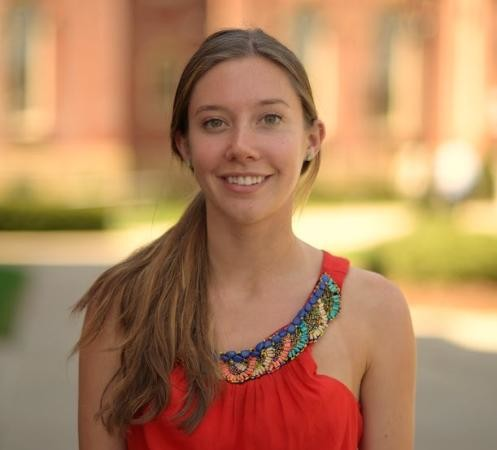 Posted by
Hannah Chenoweth is a writer for influence group. Passionate about collaborating with thought leaders in real estate, design, construction & facilities management.
Join us at HEFF!
An interactive retreat for facilities leaders at the nation's top colleges and universities.
Nov 13-15, 2022 | Palm Springs, CA
Learn More