As we look to move beyond the pandemic, facilities leaders also need to confront the structural issues compounding the biggest challenges that higher ed institutions face today.
More than two years after the COVID-19 pandemic began, most industries are looking for a way to move forward. That's certainly the case for higher education facilities leaders, but there's one thing standing in the way: staffing.
With nearly a decade in the industry, Brian Reyes, Senior Vice President Corporate Strategic Planning and Higher Education Sector at C&W Services, is poised to help institutions move forward by tackling what he calls two sides of the dice: retention and recruitment.
"The biggest issue facing facilities leaders today is how to move beyond the pandemic," Reyes says. "There were already structural shifts in higher education before COVID-19, but the pandemic has accelerated these. It has increased the speed and magnitude to reshape the industry."
While moving on from the pandemic is a top concern for facilities leaders, many other issues compound the difficulties in doing so.
We spoke with Reyes about these challenges and the options that leaders have in dealing with the concerns.
What are the biggest issues you're hearing in the marketplace?
One key challenge is that student enrollment is declining overall. There are financial difficulties as a result of that. You have tuition revenue streams that aren't what they used to be. You have to be nimble; you have to be creative.
That leads to cost challenges, and those are not going to be met with minor tinkering. Academic programming is vital to student enrollment health. You don't want to try to save money by cutting programs. You have to look for entrepreneurial ways to cut costs.
What are some of the entrepreneurial ideas you've encountered with clients?
A mix of online capability: Everyone was forced to go online for so long, and some of that should stick. There are some areas where they can be a way to drive enrollment. Maybe you have someone who isn't ready for a residential program, but they could do this.
Also, creating revenue streams from the assets universities have. They have land and buildings; are they utilizing those effectively? How is space tied to student enrollment and engagement in the future?
It's rethinking and reimagining what things could be used for so that students are engaged. Maybe you don't need 100 percent of the things you had in the past.
Do you have any specific examples of this work?
Without naming specific institutions, there are a couple of universities looking at upgrading residence halls to more of an apartment/suite-style living experience. If you can have a living environment that's an apartment with multiple bedrooms, a kitchen, and living space, that is more comfortable to students and universities can price that accordingly, while also driving the student experience.
Others are looking for more flexible student center spaces. Not building something rigid, but something that could be part retail and part event space that could hold both internal and external events.
One university with an outdoor stage was able to increase the number of productions they could put on, and also engage with local theaters that could come onto campus to stage productions. Those can be open to the public, which increases community connections and supports local businesses. It creates flexibility in the use of space; that's a big push and I've seen some universities do that successfully.
What staffing and labor woes are you encountering?
It's not getting easier, and you have to be really creative and thoughtful about the two sides of the coin – recruiting and retaining.
With recruiting, what was tried and true, like posting an ad in the local paper and getting a steady stream of people that want to join a university, is not happening anymore.
But what we've found is that for hospitality and facility workers, there is now more competitive demand for those people in other areas like restaurants and retail, and those pay rates are going up significantly.
So what was a competitive advantage before – wage and benefits – are now level or balanced the wrong way. What many institutions are doing is working with human resource leaders to look at compensation and asking if they're at the right levels. Do they need to reset those and have a larger budget for those? But you can't make money appear out of thin air. How do you ramp those up and move forward?
With those challenges in mind, what are some solutions?
One thing we are doing is changing the way we advertise positions. Where we had traditional advertising with online portals and job placement portals, now we're getting into public-facing advertising.
In Boston, all transportation services use C&W. We're now specific on our message – that it's a great place to work and there is potential for signing bonuses, retention bonuses, and referral bonuses. We're really having to call out these earning opportunities at bus stops with wraps on stop stations and places like that.

"While incentives are helpful, engaging with employees and giving specialized attention is important."

You have to get to where the eyeballs are and tell them what the message is, be in their face with it. "This is a great place to work, there are financial incentives here. We really want you to join the team. There is something here for you immediately and in the long term."
Once we bring people in, there is a competition for talent; you have retail and hospitality, restaurants around campuses, and if they are paying more, that can drive people away from working on campus.
While incentives are helpful, engaging with employees and giving specialized attention is important. They might come in at one role, but we can help them see the opportunities down the line. That's powerful; it's not solving just for tomorrow, but solving for five years down the road.
We have to bring that to the forefront; both the recruiting and the retention.
Looking to the future, what are the biggest things facilities leaders should be thinking about?
I think there are three things:
Business models: Examine the business model you have, and look at what your core business is and what ancillary services are there to support that. The core business is education and driving great learning outcomes for students, and that's done through academics, faculty, and administration. Then there are all the supporting services that create that environment.

Should a university be doing that themselves, or should they align with a partner that can handle it? Whether that's dining or energy management, there are people who have the expertise to bring in new innovation, and labor that is trained and highly skilled. Typically they bring efficiencies and those show in cost savings. So they should be open to new business plans.


Student mental health: If you think of enrollment, you want to be promoting that you understand that student mental health is a primary focus. Everyone is more open about it, and that's great. But what are you going to do to take care of students and how do you structure your business to do that? Can you drive student engagement? If you can do that, outcomes improve. Institutions that don't have that in their top five things to consider will be missing the mark.


Diversity and inclusion: There has been an increased spotlight on this throughout our society, and in colleges and universities, specifically. This is a place students want to be, and where they aspire to be. Colleges and universities will need to sustain or increase efforts to drive staff that mirror the student body. There is a whole variety of things institutions can do to drive that.

We're starting to see them create offices of diversity, equity, and inclusion so they can create a roadmap to develop this and what they need to do going forward and think of the partnerships they need to create to drive that. Not just brand building, but to drive enrollment. That's a big part of it and will be an important focus moving forward.

Those who are interested and incorporate these things will be more successful in the long run. That's the goal: to have great learning outcomes to prepare these individuals to be productive in the future.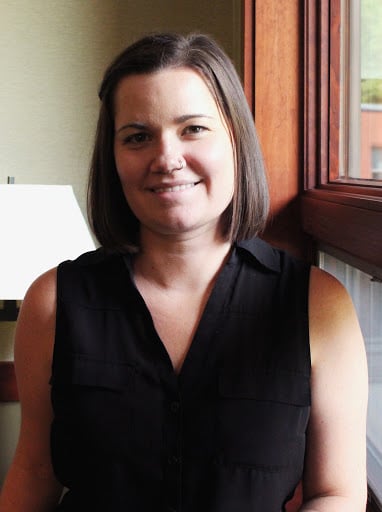 Posted by
Ashlee Kieler is an experienced multimedia journalist based in Iowa. She is passionate about telling stories about healthcare, education, retail and a smorgasbord of other topics.
Join us at HEFF!
An interactive retreat for facilities leaders at the nation's top colleges and universities.
Nov 10-12, 2024 | Tempe, AZ
Learn More