The labor shortage has hit every industry in America hard, but in higher ed facilities departments, where finding the right skilled labor and retaining non-technical staff was already a huge challenge, that pain has been especially acute.
Brian Reyes, senior vice president for higher education at C&W Services, and John Cal, vice president of facilities management at Florida International University, led a discussion at the Higher Ed Facilities Forum on the ways in which university leaders can address staffing and retention challenges.
"It's been difficult these last two years, but being able to persevere and keep the show running says a lot about you and your teams," Reyes said. "Staffing and labor shortages come down to two buckets to solve: recruitment and retention."
Facilities leaders across the country have had to strategize and revamp their processes in order to attract new staff and keep those they already have. From understanding the market around them to prominently advertising benefits, or even outsourcing staff through companies like C&W, leaders continue to seek new ways to ensure their staffing needs are met.
Know the Market
When sourcing talent became an issue for C&W, Reyes said the company turned to a more market-specific approach.
"Public transportation advertising was a concentration for us," he said. "We had ads on buses and at bus stops. We had to make our messages specific, not just 'Here is our company.' We used specific language about sign-on bonuses to compete with other channels."
For FIU, staffing has been a challenge since the beginning of the pandemic. With 12 positions currently vacant, Cal said he's in a situation he's never found himself in before.
"We are evaluating what we have to do," he said. "We tried advertising on venues and platforms, things we've never had to do before. We got our central human resources group to do a market-based survey of concentration. The results were not a surprise, but it was worse than we expected."
What they learned was that the university was not competitive in the market.
Several other facilities leaders have found themselves in the same situation. One audience member noted the university had done three different salary market studies and made a number of changes to help close the pay gap they revealed.
Show Your Cards
In the past, benefits such as health insurance or paid time off sort of went without saying as being the benefits of a job. But today, institutions are more readily advertising those benefits in job listings.
One audience member shared that his university used to be terrible at advertising benefits. In order to attract applicants, they began to openly advertise that successful job seekers would receive nearly $50,000 in benefits.
"We thought it was a great strategy," he said. "And for many years it worked."
Another audience member noted that for a long time, the university felt the benefits offered were better than any other comparable job listing for the market. Today, they don't hold the same weight.
Know the Audience
The shift in the extent to which job seekers prioritize benefits packages in their job search is due in part to the influx of a new generation of workers. Those entering the job market have different needs and a different outlook than those who came before them. It's a change that many facilities leaders have noticed.
"They think they are bulletproof. They aren't thinking about long-term pensions or health benefits," he said. "We're finding they want the cash right now. So it's a constant battle for us in that realm." "Workers have more leverage than I have ever seen," Cal said. "They can only work a few days a week; they need something that fits in with their other job schedule; they don't want to come in early or stay late. That is the leverage people have." A facilities leader at one university shared that recent job seekers have a different mindset when it comes to the need for benefits.
Creative Solutions
A gap in the desired pay and the actual pay offered to a job applicant can be hard to overcome, but many universities have worked to address the divide in creative ways.
Several universities have created training or apprenticeship programs that provide a career track for new employees. Creating test-based and qualification-based positions and providing free training for a set number of years has created a pipeline of employees.
"If you invest in your workers, hopefully you'll buy their loyalty."
"We've also brought in employees that are below entry-level and we try each other out. If you invest in them, hopefully, you'll buy their loyalty," one university leader said.
For a short-term solution, some universities have been able to increase the starting wages for employees by shifting funds from other open positions.
"We have a 25 percent vacancy rate, and we're using those funds to pay higher salaries elsewhere," one leader said. "We have to keep up. As public institutions, all of us will have to get our universities to come to grips with the fact that salaries have to go up or services have to go down. That's the battle we're fighting with right now."
Outsourcing
Hiring and retaining your own workers may be the ideal situation for many higher education institutions, it's not always possible.
Cal shared his own experience with outsourcing employees when FIU acquired a new research facility several hours away from the main facilities department. The distance was too far to support the facility properly.
"We had very frank discussions and told them we wouldn't be able to support them from Miami. That was a topic of discussion and contention," Cal said. "We had to look at other ways to support that facility's mission without doing it directly. Fortunately, we had in our toolbox a solicitation that had been put out for strategic real estate advisory services."
As university leaders continue trying to fill vacant positions their strategies will evolve. While benefits and flexibility may rule today's market, they likely won't hold the same way in the future. That's a challenge that many are thinking about already.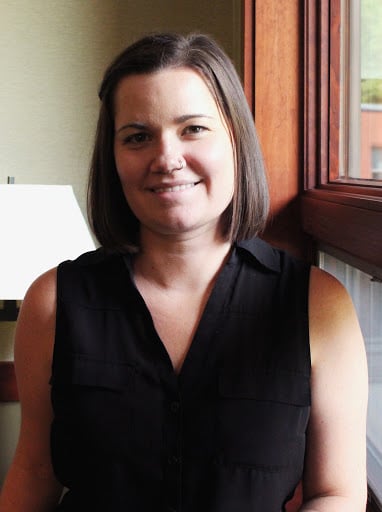 Posted by
Ashlee Kieler is an experienced multimedia journalist based in Iowa. She is passionate about telling stories about healthcare, education, retail and a smorgasbord of other topics.
Join us at HEFF!
An interactive retreat for facilities leaders at the nation's top colleges and universities.
Nov 13-15, 2022 | Palm Springs, CA
Learn More