The Higher Ed Facilities Forum is launching a Leadership Series to bring you unique insights into the personal stories of the nation's top facilities administrators. The series will dig deep into how their day-to-day approaches to leadership are transforming the future of their organizations plus the higher ed industry as a whole. We're excited to announce Vanderbilt's Associate Vice Chancellor & Chief Facilities Officer Mike Perez as our first featured facilities leader.
Perez has more than 30 years' experience under his belt, and in 2016 accepted the role of Associate Vice Chancellor & Chief Facilities Officer at Vanderbilt after 14 years at the University of Utah. After leading the 2008 campus master plan at Utah, which won an award of Excellence from the Society for College & University Planning, he's now guiding Vanderbilt's comprehensive FutureVU plan.
We caught up with Perez to learn more about the man behind the master plan, what keeps him up at night, how facilities can recruit the next generation of leaders, and the status of his bucket-list mission...
Let's go back to the beginning of your career. What drew you into the field of facilities management, but more specifically, higher education?
The altruistic nature and sense of contributing indirectly and directly to a societal benefit which is education. In my opinion, higher ed in particular is a gateway to the development of future leaders and those who find discoveries that contribute to the world as teachers, decision makers, corporate leaders, and beyond, and to be a part of that is very exciting to me. I could've made more money doing something different in the construction arena but that isn't what makes me tick. I made the right choice for me and feel very fortunate to be in this field.
Your career now spans 30 years. A lot has obviously shifted in since then. What excites you most about the current state of higher ed?
Our industry is always evolving... this fresh thinking and the new blood that comes in is so exciting, and it's up to those of us who have been in it for a number of years to have an open mind and consider the different ways to deliver what we provide. That's why places like the Higher Ed Facilities Forum offer such a valuable opportunity to see what others do and how we can incorporate new ways to find even greater success.
And of course all the new technologies evolving, and the challenge of making it all stitch together, is a part of this transformation. Despite all the products, tools, and tech that contribute to this enterprise, it's not a magical flip of the switch: we still have to rely on humans to integrate and implement it all. We need intelligent, dedicated people to make all this work seamlessly and successfully. What excites me is that there's always a challenge every day, but it's great to accept that challenge on a daily basis when you have a team you can rely on and knowing you'll find success because you're aligned with where the institution is going--you can't fail when you have that.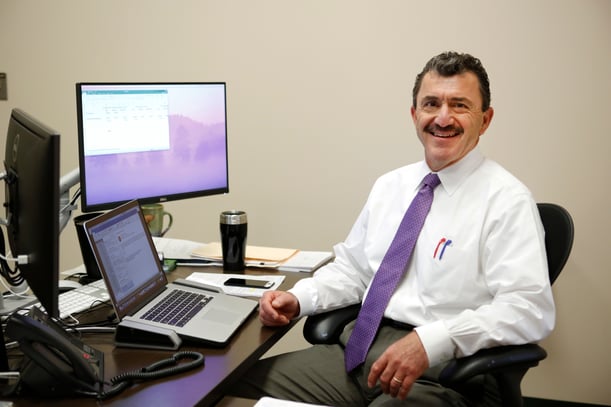 What is the biggest challenge you are currently facing, aka, what keeps you up at night?
Not one thing in particular, but the structure of the business model in higher education in general. Given how we operate as an enterprise, it's not what you'll find in a for-profit arena because of the nuances associated: the research, the faculty, the students.
The way we operate makes it a challenge to find efficiencies.
That's where the challenge lies in the facilities arena, because we are a unit that supports the mission of higher education, a mission well-founded in research and education, but achieved in a way that's a little more nebulous. Our more tangible perspective in facilities of how we can achieve success while supporting this hard-to-describe higher Ed enterprise in and of itself is challenging.
On top of that, you add the bureaucracy, and I say that in a positive way, but you have governing boards and all these stakeholders that likewise push and pull in many directions. These external forces challenge the ability for facilities organizations to operate efficiently. For-profit organizations are driving everything to the bottom line….we don't operate that way. Some would argue we should, but we don't. Our focus isn't on making money, it's in supporting the mission of the institution, so how you do that and optimize your organization's efforts is our challenge.
Another widespread challenge in facilities is recruiting the next generation of leaders. Does Vanderbilt have a plan in place to address this need? If you were pitching a young person on pursuing this field, what would you say to them?
Yes, this is a huge challenge and we are probably not doing as a good of a job in higher education as we should be with succession planning and mentoring. It's important to engage with the various institutions that provide degrees that align with what we do. Interestingly enough though, your degree doesn't necessarily earmark you for your career. I think it's important for my peers and I to be aware of folks who have not just the intelligence, aptitude and skill-set to pursue this as a career but also the attitude. I would offer advice focused on understanding what the mission is of the institution. An awareness of the importance of that mission and how you can contribute in a way that allows the facilities organization to meet it is a big deal and we need leaders who get that.
It can be tough to put this into action and look at the bigger picture because we're always putting out fires and dealing with daily issues. Helping young people understand the mission puts them at a better position to be successful, because part of the secret sauce as far I'm concerned is not necessarily knowing the nuts and bolts of the industry, like understanding all the infrastructure and the like, but supporting the mission of the university. Yes it's greatly important to have those skills, but it's more commodity-based... there's expertise abundant around those systems, and you can find these experts.
That mission is typically centered on instruction and research. To the extent that a younger person understands that sooner, if we can mentor and help them understand, then in my mind were starting to better position the talent in the pipeline that will be better prepared to undertake these leadership roles in the facilities arena.
Let's switch gears to another issue that is very important to Vanderbilt: energy and sustainability. What do you see for the future of sustainability for campuses?
That's a timely question because Vanderbilt is looking at that in a very serious and thoughtful way.
The solution in my mind for smart, efficient, optimized energy programming is to have a good holistic strategy.
You cannot just look at one specific element of the campus and energy program. You have to look at all components: distribution, central plant, building structures, what types of controls you have, etc. If you can look at all those parts together and have an overall plan, and then slowly start chipping away at it in a strategic fashion, you'll find success. And of course renewables like solar, wind, and geothermal, amongst other things, should always be on the table.
What we're doing is engaging in studies that will look at all of these elements for an overall strategy--how we generate, distribute, and consume, from the central power plants all the way down to detail controls in the buildings and how they all are integrated.
It may not be a strategy you eventually achieve in total because it can be overwhelming, but it can inform what you do in trying to get there. For example, even a small decision like what the department is doing to replace a chiller, can be done in alignment with this energy strategy. You start to tip in a positive way where all the things you've been doing are consistent, and you start to see the rewards of optimized output because all these things are working better together.
It doesn't happen in a year or two, generally speaking, because it's cost-prohibitive to reinvent your system in that way. But over a 10-year period, with creative financing and thoughtful planning, you can move the needle on that dial, and find your driving energy down and reducing greenhouse gas emissions. It's so important for all universities to truly value this and be confident environmental stewards.
You have more than 450 employees under your wing at Vanderbilt. What is the best lesson on leadership you've learned in your career?
The concept of servant leader is one I embrace in a very large way. It basically suggests that no one person here is more important than anyone else. My purpose is to understand every individual as best as I can and do whatever I can so that every person can be successful in what they do, hence the servant leader. I am not at all beholden to the typical hierarchical organizational structure where you have the executive at the top and then orders are given at the top level.
What's your favorite way to relax and unwind?
I'm a baseball nut on a mission to go to every major league ballpark in the country. This weekend I'm meeting my son in Dallas to see the last game played at Globe Life stadium before the new one is built. We went in 1994 when the stadium was new and my son was just seven, so we're going to go back now to the bleachers we sat in and take the same picture. So far I've been to 17 stadiums. I also have a real appreciation for the game of golf and love to read.
Say you weren't in facilities...in an alternate universe, what would be your secret dream job?
I would be a major league baseball player, obviously! I grew up in San Antonio so Texas Rangers all the way!
What's one interesting fact that most people would be surprised to learn about you?
Probably that I'm a softie and a teddy bear. When you think of folks in leadership positions, for whatever reason there's this sense of strength and a deep voice and image of someone who is rough around the edges and an iron-fist kind of guy. I'm the complete opposite. I really, really value the human element and when people get to know me I think they're surprised by that.
What does the future of higher ed look like to you?
All of higher education needs to change. The current business model that we have, in my humble opinion, is just not sustainable. With the inelasticity of tuition and state resources not keeping pace, the fundings available for supporting higher ed is difficult. We've got to find ways to not only manage and maintain costs but reduce them.
Along with rising costs, the consumer is rightfully more demanding. In that regard there's a lot to be said with the academic offerings, but for facilities organizations, we have to really attempt to drive expenses down while still creating high value, which means relying more on technology, innovative and creative thinking, and finding partners who share that same belief to bring those value streams (suppliers, consultants, service personnel we outsource, etc.)
The entire enterprise needs to work with this mindset and consider on a daily basis: what can we do to reduce waste? Every day, have this waste-not attitude yet produce wonderful output. That's where the most successful facilities organizations will be in the future. The type of thinking that will get you in trouble is just focusing on commodities and the status quo because that's the way it's always been done. To be successful, you must be thinking ahead, looking around the corner, and being the type of leader where you can get a whole organization in tune with thinking this way.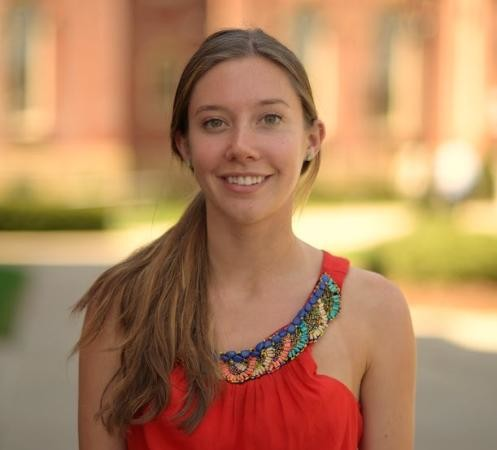 Posted by
Hannah Chenoweth is a writer for influence group. Passionate about collaborating with thought leaders in real estate, design, construction & facilities management.
Join us at HEFF!
An interactive retreat for facilities leaders at the nation's top colleges and universities.
Nov 12-14, 2023 | Austin, TX
Learn More