How does one effectively lead 300+ facilities staff at an Ivy League institution while also fostering an agile, nimble culture?
According to Paul Armas, Assistant Vice President of Facilities Operations at Brown University, a strong mix of persistence, positivity, and focusing on the roadmap is vital.
With a strategic background and in-depth knowledge of Lean principles, he arrived on the Providence campus as Director of Maintenance Operations in 2010. In July 2017, after significantly contributing to re-alignment efforts to improve capital renewable investments and establishing integrated approaches to deferred maintenance, he was named Assistant Vice President of Facilities Operations.
We spoke with Armas about his journey to design a new preventive maintenance program, why work-life balance is essential to his definition of success, and what he believes learning spaces of the future will look like...
Can you walk us through your career before Brown?
It's gone full circle, as I started my career in higher education twenty-something years ago at UMass Dartmouth. I worked there in the physical plant as a facilities engineer while I was going for my engineering degree.
I had the good fortune of being mentored and working on a variety of modernizations and capital renewal projects. I set my aspirations more toward operations and management. Walking into the role not knowing what I was getting into, I was lucky to be exposed to the operations of a complex organization, a real city within a city environment.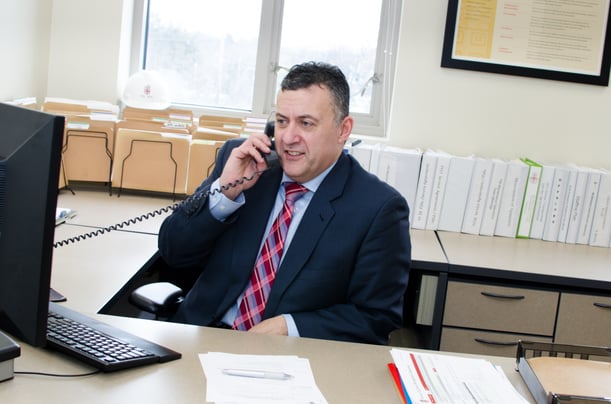 Then, I went on to follow my management aspirations at Johnson Controls. I started doing a lot of work in healthcare, and I was getting my MBA in Healthcare Management at night at Bryant University. Because I was doing so much project management in hospitals, I found my way to Sodexo, a large third-party provider of services--everything from food services to facilities management. I worked my way up for 11 years there, first in technical roles as a facility manager, then to a regional district manager in healthcare. I was working with a portfolio of acute care healthcare clients with on-site operations teams at each one of those locations. I really enjoyed it but around 2007 I wanted to try something else.
I went on to a very small consulting firm that allowed me to get completely out of operations to harness my presentation and consulting skills around hospital accreditation readiness working directly with CEOs and C-Suite leaders nationally. The work was great, and I consulted for three years, but ultimately the work-life balance wasn't there and I had a young family at the time. I got a call from Brown and decided to take the opportunity to get back to higher ed in 2010.
That is quite the journey!
You know, it's been great because it's truly been full circle. When I was called by Brown, they happened to be looking for someone with a healthcare background because they were constructing a new Medical Education building.
What do you enjoy most about working in education?
Working with such a diverse cross-section of the university is awesome, the students, faculty, and staff are all amazing and I get to meet and interact with so many of them on a daily basis.
With 240+ buildings and 7 million gross square feet, every day brings new challenges. There's always something going on; that's what initially attracted me to Brown.
At Brown, you designed a new preventive maintenance program by leveraging both facilities intelligence & Lean methodologies. What has that been like?
It's going great. Benchmarked against our peers, we're one of three institutions that are best in class so we have pretty high billing even though in terms of the physical campus gross square footage, Brown is the smallest of the Ivies.
In 2010, the department realized that the value provided for the university was slowly eroding. Deferred maintenance needs were at $462 million and projected to grow at $48M per year. 75% of work orders were costly unplanned (reactive) maintenance, and we had no staff dedicated to preventive maintenance. I made the decision to tackle the situation head-on. In 2011, we embarked on a 7-year journey to more effective Preventive Maintenance using an innovative approach that engaged not only our staff but also the campus customers.
The four key goals developed for the new PM program included: prolonging the useful life of equipment, lowering operating costs associated with equipment maintenance, reducing equipment water and energy use, and reducing unplanned building system interruptions
If you look at our backlog in terms of a bucket, it was full of $462 million in deferred maintenance needs and $48 million was being added every year. If we were to make a hole in the bucket, we were only draining out less than $5 million of replacement of systems every year. We drastically needed to do something besides ask for more funding.
"Every great facilities management organization has a roadmap, and I came into Brown looking to build one."
We had to really identify our vision so that our frontline staff could understand where we're going, and to do so we also needed to involve our customers and stakeholders. We did so by bringing in over 110 folks over the course of a year-long exercise, as well as two consulting firms, once focused on Lean principles and one focused on the technical aspects of what we did for preventive maintenance.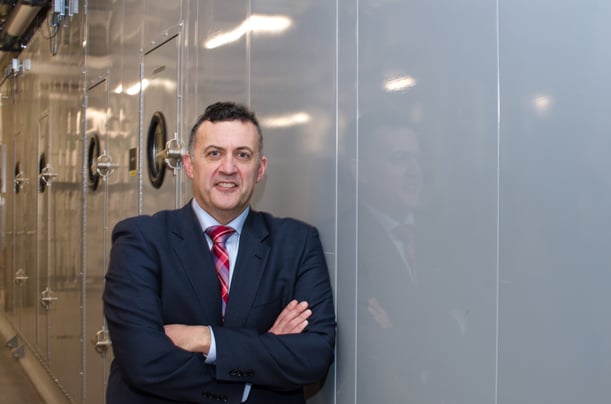 It's been five years now that we went through this transformation, and it's been amazing. There have been so many people involved in this journey with us since 2011 that have dedicated so much effort. We've used a whole slew of Lean concepts to identify 57,000 labor hours that we could reinvest back into planned maintenance and the operations.
We've kept our backlog in check through strategies to keep that bucket from overflowing: today it's at $637 million. If we had done nothing, it would be $210 million more. We've been able to do that with very little increase on our capital side, and no increases for inflationary costs on our operating budget, plus our facilities index continues to increase.
Has your success with Lean inspired you to apply it to other aspects of facilities management as well?
Absolutely. We look at the seven principles of Lean development-- anything that has to do with defects, over-processing, inventory, unneeded transportation, and so on. We've worked on a bunch of initiatives because our study unveiled that if we used Lean and focused on the 80/20 rule, we had more time, in essence, to reinvest into planned maintenance.
Through these 57,000 hours, we were able to recapture 27 FTEs that we didn't have to hire: we just had to do things much smarter. We implemented iPads, re-designed our work order management system software, introduced electronic stock material ordering processes, created turn-over and acceptance design standards, introduced specific predictive maintenance techniques making preventive maintenance a priority in the department.
We've improved on asset tagging, data collection, optimization of scheduling, training, visual aids, and our library of electronic operation and maintenance manuals that are available to staff.
The list goes on using Lean concepts and recapturing those hours back into operations. Since then we have also hired staff as positions have come available by repurposing existing and hiring new positions to do preventive maintenance as the campus has grown in square footage.
The importance of customer service in facilities is vital to success--and Brown's FM Partnership Program has responded to this need with major improvements. Any lessons learned?
Customer service is front and center of any great organization. It needs to be the driver in terms of being able to not only satisfy customer needs but ensure future ones.
This program was created several years ago to enhance two-way communication between the various departments and Facilities Management. The program provides an opportunity for university department representatives and building managers to routinely meet to review departmental issues, to assist in resolving operational and building concerns that departments may have, and to help answer questions about the FM organization.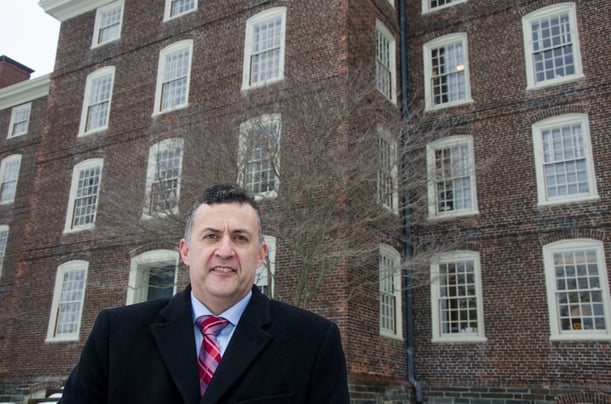 At Brown, we partner with a variety of departments on campus and have a dedicated position focused on running those partner programs. It's a high-level position that engages and directs those meetings, helping the department navigate not only the large complex initiatives but also the smaller issues that would otherwise get lost in the mix.
Having one person as a bridge, focused on facilitating the right people in the room to have those conversations and get the requests accomplished, is hugely helpful, so my advice is to establish a structured program as well as someone who takes ownership of customer service.
Even though we all do it, it's easy to get lost in all the other programs we're working on--so having someone whose entrusted with this as their sole responsibility is vital. It's been really successful to have a person who can basically walk both sides of that aisle and be able to bring a lot of information to the department, but also have that communicated back to our customers.
What has been the biggest accomplishment of your career thus far?
The obvious one is the preventive maintenance one I discussed earlier. But I would say I'm really proud of the pillars of what I've been able to bring to FM: stability, predictability, and reliability for both staff and the customers we serve.
It might sound simple, but it makes a big difference when the staff knows what they're working on before they get here. It gets complicated so fast when you deal with 240 buildings.
There's a lot of moving parts there. I love being able to work with front-line staff and get them excited about the things we're doing to improve services and improve everyone's quality of life.
How would you describe your leadership style?
A strong leader is transparent and realistic about what can be accomplished, and able to acknowledge when mistakes are made; communication is obviously something that's super important. I would say my leadership style is by consistently leading by example. I like to set expectations and then deliver on those and be consistent in terms of what I project.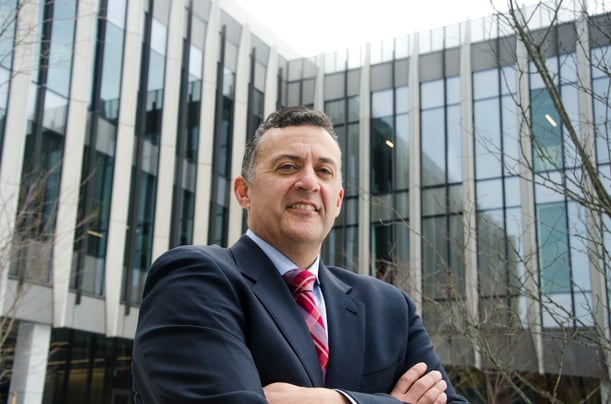 Persistence, positivity, and focusing on the roadmap is vital. The road has potential obstacles and potholes, but if you know where you're going, you can usually navigate through those. Oftentimes it's critically important to keep people on that journey so they don't veer off that road. It's my job to build that vision and keep people moving toward that destination in a way that's positive and engaging.
What is the most important leadership lesson you've learned?
Communication is always something people mention, but listening is just as important, if not more. I've learned to listen not just verbally but through tone and body language. Harnessing these skills is something I would have done sooner had I known then.
The other lesson: Don't just rely on your technical abilities. I have an engineering background, and early on I was big on letting the work speak for itself. Even though you can be strong technically, you still need a network and exposure, to communicate successes, and be in a position to expand upon things you're working on that aren't necessarily front and center. When you're someone who doesn't do that, that gets overlooked, so that's a big lesson I've learned--don't just let your work speak for itself.
What are you most passionate about outside of work?
I have a family of three, so I would say just being a positive influence on my children and being involved in their lives. I probably could have enjoyed a successful consulting career indefinitely, but the balance wasn't there. Your kids only grow up once, and if I hadn't changed, I would probably regret it.
As their father, I'm really happy I'm now in a position where I'm able to work in a terrific job and also get to watch their sports and theater and art exhibits.
Its great to have that flexibility. What I've realized is that the work-life balance is just as important as focusing on your career.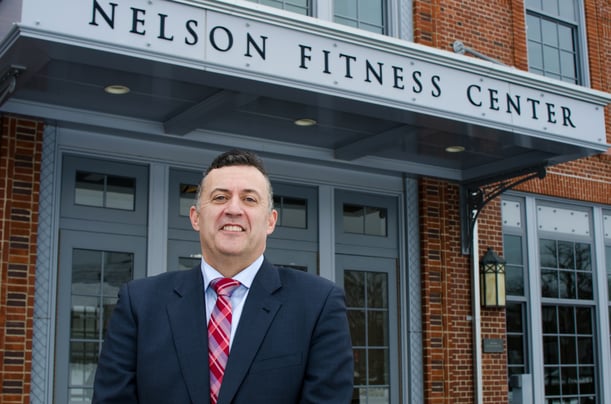 What would people be most surprised to learn about you?
I was born in Portugal and came here when I was five. My kids are first-generation Americans and I was naturalized while in college. I'm a citizen, but most people don't know I have immediate family who still live in Portugal.
As a kid, I spent every summer in the Azores and those summers were some of the best times growing up. Those experiences shaped me into who I am today. I don't really talk about that at work, so it might surprise them!
What does the foreseeable future of higher ed look like to you?
Technology, as you know, is evolving at a tremendously rapid pace. While I don't think schools like Brown will ever be out of business, I do think there's pressure to right-size the campus for the needs of the future. Over time there's going to be more pressures on how we expand and grow, and what role Brown plays in the greater community as far as its presence.
In the past, buildings were built for a singular purpose and buildings had a life cycle. Now, I see more buildings being strategically renovated to support the future in mind with the ability to be easily reconfigurable and adapt to new student and faculty interactive space or research that's coming. There's also more amenities and gathering spaces for students being created, these spaces are really evolving.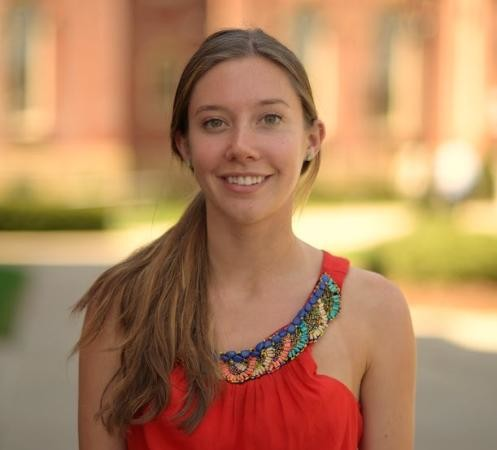 Posted by
Hannah Chenoweth is a writer for influence group. Passionate about collaborating with thought leaders in real estate, design, construction & facilities management.
Join us at HEFF!
An interactive retreat for facilities leaders at the nation's top colleges and universities.
Nov 10-12, 2024 | Tempe, AZ
Learn More