As the need to build green campuses grows more urgent, so do the challenges faced by facilities leaders. Getting projects approved, finding the money for them, balancing institutional priorities, navigating the shifting tides of the green energy movement: adapting to the climate crisis can seem as impossibly complex as the crisis itself.
A number of sustainability-focused universities are lighting the way, providing a roadmap for their peers to build equitable, climate-resilient campuses. In a recent conversation at the Higher Ed Facilities Forum, Brightcore Energy president Mike Richter – formerly the Stanley Cup-winning goaltender for the New York Rangers – spoke with a few university leaders about their insights.
The panel included Alicia Berg, AVP for Campus Planning & Sustainability at the University of Chicago; Alex Kohnen, VP of Facilities Development & Management at Arizona State University; and Dan Okoli, Vice Chancellor & Chief Operating Officer at UC Merced.


Getting to "Yes"
The panel began with a discussion of what it takes to get sustainability projects approved by institutional decision-makers. For Berg, the key is getting buy-in from the University of Chicago's president and provost early in the annual capital process. That way, her team can point to their support as they compete against other departments for the same money.
"As we're going through all those competing procedures, we can keep saying 'the president wanted this,'" she explained. "The president specifically said, 'I choose that pathway with this amount of capital investment.' So you have to figure out a way to make it happen."
As for his efforts at ASU, Kohnen stressed the need to take a deliberate approach. Sustainability may be a core part of the university's identity, but that doesn't mean ASU can go all-out all at once.
"Even if we were to do everything right now – bankrupt the endowment, let's do everything today – the industry can't handle it," he said. "They could not possibly handle us dropping everything in the middle of their lap and saying, 'Okay, I want to completely electrify ASU.'"
Then there are internal dynamics to consider, like how ASU benchmarks its out-of-state tuition against California's in-state tuition: a massive electrification project would require a tuition increase, jeopardizing the university's strategy for attracting students from California.
"Two big roadblocks in our way are what is industry capable of supporting, and what is the institution willing to risk? Balancing those two things is not an easy thing to do."

"We have to do it all in very measured strokes out here," Kohnen said. "Two big roadblocks in our way are what is industry capable of supporting, and what is the institution willing to risk? Balancing those two things is not an easy thing to do."
Okoli echoed Kohnen, explaining that because sustainability is UC Merced's brand, it consistently earns a "yes" — provided the investment is balanced against other needs.
"We're constantly looking at weighing those kinds of things," he said. "But if it's from the perspective of a brand-new building, we know that it's going to be electrified because it's one of the things that will keep us on the path to decarbonization."
Finding the Money
Finding the money for sustainability projects is an increasingly daunting challenge, that often requires a creative touch. As Kohnen explained, there are three main approaches.
First, there's financing through an institution's operating funds, which are paid back through the project's return. Second, there's paying a premium and taking on debt, which is eventually repaid through tuition and other student fees. Then there are partnerships with third-party organizations, like ASU's with Starbucks.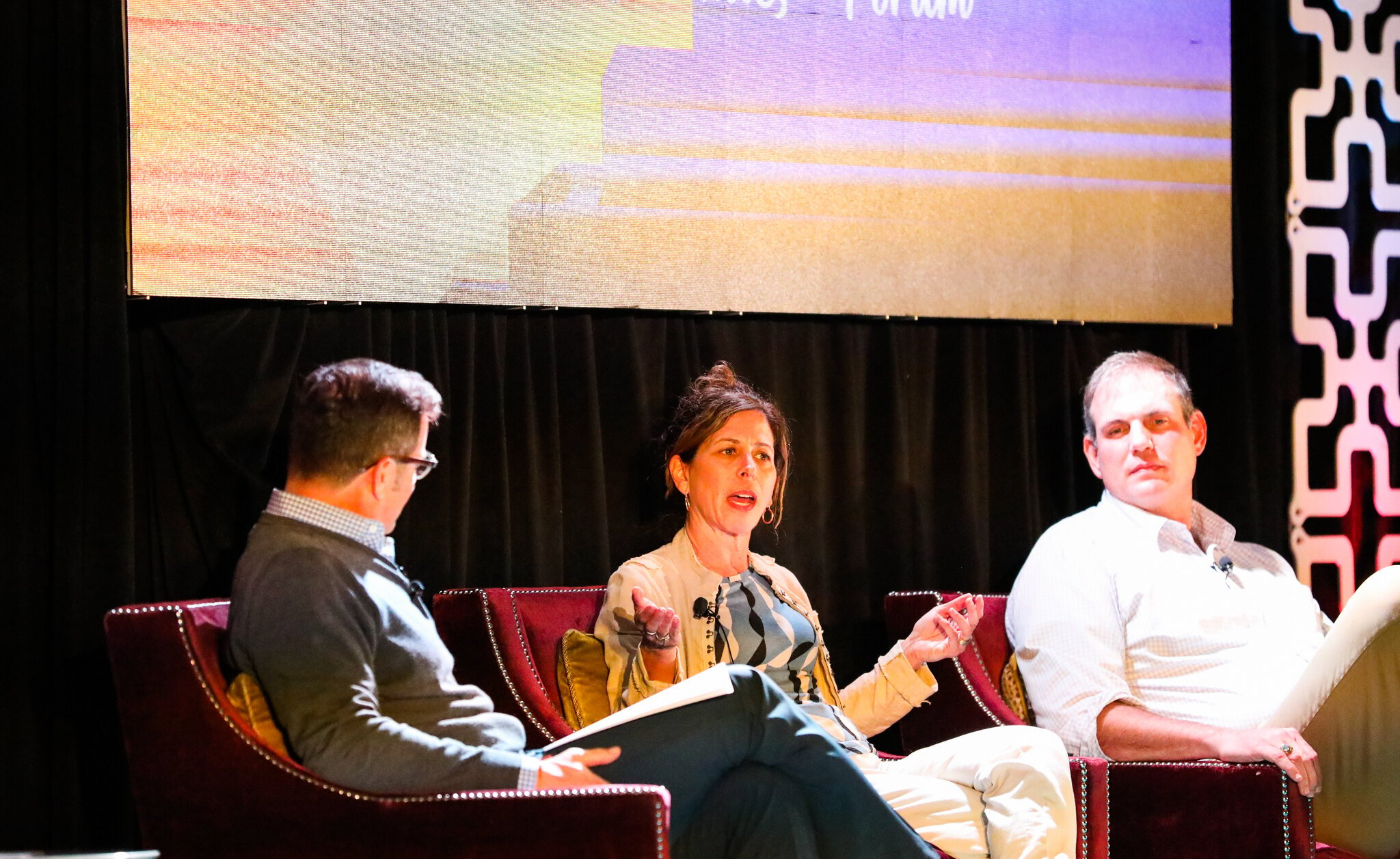 Alicia Berg, AVP for Campus Planning & Sustainability at the University of Chicago
"They fund a big chunk of some of the sustainability initiatives," Kohnen said. "About a third of our online students are baristas right now, and it's a very positive experience with that organization.
'There are other ones out there; Coke has shown some definite interest in working with us on some of our zero-waste initiatives as we move forward," he added. "But at the end of the day, with the really big projects, you've got to be willing to take on the debt."
It certainly helps when projects fall into that first category. At ASU, electrical projects are the ones that generate ROI in the water-starved state, with Kohnen paying 8.5 cents per kilowatt-hour and selling to California for 24 cents/KwH.
At UC Merced, solar projects are the ones that pay for themselves. "Nobody pushes against doing more of those," Okoli said. "As a matter of fact, the chancellor said to me, 'How about we do a bunch of solar on this campus and we sell it back?'"
The Importance of Telling Your Sustainability Story
You also have to build enough momentum to move the needle – or, in some cases, you simply have to harness the momentum that's already there.
"We had a carbon intensity goal that wasn't very ambitious," Berg said. "The students really pushed us, we made a more ambitious goal, and we got a new president who was more committed to sustainability. I think that makes a huge difference."
Sometimes that momentum comes from the ground up; other times, from the top down. "When you think of Arizona State, you think of the number one party school in America," Kohnen said. "We needed an identity that wasn't that, and our president decided that identity is going to be sustainability."
"If you can get the administration to latch onto that, it makes life a lot easier."
This decision now drives every other decision ASU makes; there's no question whether any given initiative will have sustainability in mind. "I think the students would push us there if they had the opportunity, but they're not able to keep up with him as far as his sustainability goals," Kohnen joked. "If you can get the administration to latch onto that, it makes life a lot easier."
A sustainability project's success is measured not only in energy saved – or generated – but also in the students it attracts. That means campus leaders can't remove their storytelling hats once they get a project off the ground; they must also market their successes.
"When students come to campus to visit, they do ask questions," Okoli said, acknowledging that UC could probably do more to sell its achievements. "We brag about our campus and the idea of sustainability… It's not about competing with anybody; it's just making it who we are."
Part of this challenge is keeping up with evolving norms in the sustainability movement, maintaining the agility to abandon certain initiatives – like renewable energy certificates and carbon offsets – as they fall out of favor.
"We bought our way to carbon neutrality; we used RECs and offsets," Kohnen explained. "It was an acceptable method. Now it's under attack again and we're going to have to figure it out. The good news is our president acknowledged that very clearly. He said, 'I'm glad we're carbon-neutral, now I want to be 100% renewable.'"
"What Is Your Philosophy?"
As they rounded out the discussion, the panelists touched on some of the most important lessons they've learned about sustainability. For Kohnen, it starts with setting a standard for the institution to grow towards.
"You have to pick a standard and then your capital programs have to grow from there, and then your renovations have to happen from that," he said. "I would start by looking at whether your design guidelines are tied to your sustainability goals. Are they there? If not, get on them right now and start moving forward.
'What is your philosophy?" he added. "Is it all electric? Okay, then we have to apply that. I still get requests of, 'Can we waive this and put a gas boiler in there?' And the answer's always no, we're not doing that, and we're going all electric."
"I come at it from the approach that we just need to view the investments that we make through the lens of sustainability," Okoli agreed, touching on the importance of informed decision-making – especially when it comes to efficient space usage. "Data is important. Gathering information and knowing exactly where we are so that we can make a clear plan as to what direction we need to go, is important."
As a final thought to wrap up the discussion, Richter asked the group, "What will be the biggest sustainability challenges over the next decade?" For Kohnen, the answer was water; for Berg and Okoli, decarbonization.
"Certainly, I don't believe we're going to solve that in 10 years," Berg concluded. "But at least we would have a plan to get there."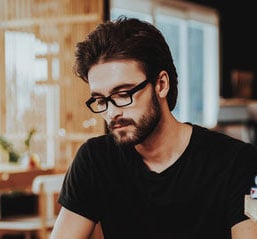 Posted by
Steve Manning is a journalist based in Idaho. When he's not writing, he can usually be found at the theater or taking his dog on a hike. If he could only go to one restaurant for the rest of his life, it would be Al's Place in San Francisco.
Join us at HEFF!
An interactive retreat for facilities leaders at the nation's top colleges and universities.
Nov 12-14, 2023 | Austin, TX
Learn More