Identifying the correct backlog of need and allocating capital is critical to the long-term success of a campus. However, between deferred maintenance, dwindling state investment, and limited resources, it's also easier said than done.
At the Higher Ed Facilities Forum, facilities leaders from several institutions shared how they're rising to the occasion. Erica Barbuto, of Sightlines, led a discussion on how colleges are prioritizing and funding capital renewal— and finding new, creative ways to generate revenue. The panel featured:
John Dunnuck, Chief Operating Officer at Broward College
David Kang, Chief Facilities Officer at CU Boulder
Bruce Nevel, AVP, Facilities Development & Management at Arizona State University
Mastering Project Prioritization
Project prioritization is never an easy feat for facilities. Nevel shared that ASU's 26 million square-foot campus was no exception before the creation of its new scoring methodology, which has helped to significantly streamline and simplify the prioritization process.
"With multiple stakeholders and departments competing for a slice of the budget, there was a strong need for an objective, transparent process that everyone could understand and buy into," Nevel said. "We came up with eight categories, each weighted by its relative importance."
The heaviest is life safety or projects that involve code compliance. Other categories include energy efficiency, equipment failure, and alignment with university goals. An 11-member facilities committee score the massive number of projects that come in, making it much easier to cut off capital funding once the limit of funding is reached.
The new methodology has been a work in process; for instance, his team realized early on that projects like elevators and roofs weren't getting attention until they failed, so those specific needs are now prioritized at the beginning of each year.
Kang agreed that a holistic view of different facilities needs is essential for successful project prioritization. While more flashy projects or "the loudest voice in the room" can steal the spotlight, the more unsexy aspects of campus maintenance still need funding, and balance is necessary to best meet the needs of the university.
For Nevel, these "unsexy essentials" are indeed a tough sell, though he shared a recent win: Approval to execute a $10 million utility master plan. This masterplan will assess the conditions of ASU's underground utility tunnel system, which was constructed in the 1930s.
"We all know how vital facility infrastructure is to a campus' reliability, but it's often hard to bring to light. There's no donors signing up to invest in it; you can't even see it," Nevel said.
"We all know how vital facility infrastructure is to a campus' reliability, but it's often hard to bring to light."
Previously, ASU was operating on a project-by-project basis⁠—and the utility assessment for each project had been absorbing a big chunk of the budget, up to $150k in some cases. Nevel's selling point? When the utility masterplan is complete, the university will yield significant savings from being able to model capacity, rather than having to start from scratch on each new project.
"The way I justified it to my leadership is that we've put a lot of time and effort in building renewal. If we get it wrong, a building might fail, and that would be a bad day. But if you lose your system, the game is over: You lose the whole campus," Nevel said. "$10 million might be a big number, but we're supporting a portfolio of $6 billion. When it comes to risk management, you can't afford to take a hit like that."
Creating Unique Opportunities For Capital Renewal
The conversation then switched gears to how facilities leaders can embrace unique new opportunities for funding capital renewal. At Broward College, Dunnuck shared that his team is focused on decreasing costs and increasing revenue, rather than just asking for more money. Five years ago, Dunnuck proposed to the board of trustees the idea of better leveraging the school's assets to further the mission of the college.
"We wanted to build a new location and mitigate our risk in doing so, so instead of doing it ourselves, we entered into a P3 agreement," Dunnuck said. Now, we have a 100,000 square foot building that we're leasing back at market rent for the next 30 years, and we built it for expansion. "
"When you're dealing with uncertainty, it's a necessity"
Broward College also leveraged property at their downtown location on Las Olas Boulevard, which Dunnuck describes as "the Fifth Avenue of Fort Lauderdale." The school owned an acre of land— containing one of their buildings and one of Florida Atlantic University's buildings—and convinced FAU to vacate their building, allowing them to put it out for a solicitation.
"We valued the land around $24 million. Three outstanding proposals came in, all for future high-rises, so we ended up leveraging that piece of property for $2 million a year for the next 99 years through a ground lease," Dunnuck said.
Instead of just selling the land one time (which would have gone straight to capital), Dunnuck's team was able to create a revenue source with more flexibility.
"It's free, unencumbered money that we can spend any way that we want to," Dunnuck said. "We are reinvesting some of that $2 million back into the capital program and some into student success programs each year. It's been a very positive experience."
Dunnuck's team is now working with consultants to evaluate opportunities on its other campus locations, looking at potential options in assisted living, mixed-use development, and student housing.
"We've generated millions by looking at leasing opportunities and revenue streams. Thankfully we have an entrepreneurial board that understands the business perspective and supports us wholeheartedly. When you're dealing with uncertainty, it's a necessity," Dunnuck said.
Planning For An Uncertain Future
Wrapping up the discussion, Barbuto asked the participants how their decision-making process is affected by the uncertain future of learning spaces.
Kang, whose team is currently developing UC Boulder's 2020 masterplan, said that collaboration with the academic side is essential. Facilities is undergoing an intense visioning effort, meeting with consultants, and engaging with 25 different departments across campus to shape their strategic plan.
His team has found that the way questions are framed can make all the difference in bridging the gap between academics and facilities; for instance, it's been more fruitful to ask "How do you plan on teaching and engaging students in the future?" rather than, "What projects do you need?"
" We're gathering information not knowing what the future is going to be, but maybe what it could be."
"Our professors can't predict the future of course, but they can illuminate the real trends for us, like the rise of non-traditional students and higher penetration of first-generation, low-income students, increasing the need for more advisement and support for families," Kang said. " We're gathering this information not knowing what the future is going to be, but maybe what it could be."
He also emphasizes that facilities is by no means directing pedagogy; the fundamental quest is to deepen understanding, and thus, provide stronger support from a facilities perspective. At the end of the day, Kang maintains that the goal is to create a tool that helps facilities to make decisions as the future evolves.
"Our philosophy is, we need to align the needs of today with the needs of tomorrow," Kang said. "Every renovation we complete is aligned to a future vision, it's not just a 'project.' We're facilitating conversations to get the nuggets we need in order to adequately plan our facilities for an unknown future."
---
Interested in collaborating with the sharpest minds in higher ed facilities? Well, join us at HEFF 2020 taking place April 5-7 in Pasadena, CA.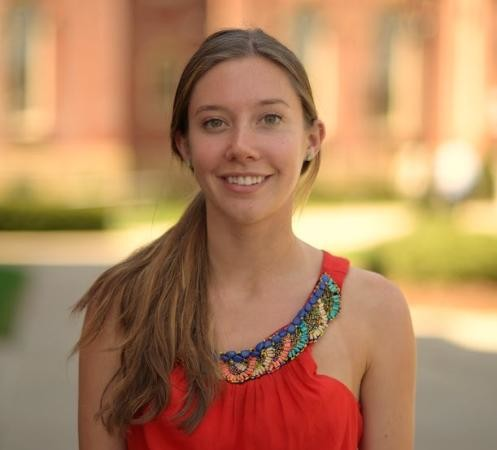 Posted by
Hannah Chenoweth is a writer for influence group. Passionate about collaborating with thought leaders in real estate, design, construction & facilities management.
Join us at HEFF!
An interactive retreat for facilities leaders at the nation's top colleges and universities.
Nov 12-14, 2023 | Austin, TX
Learn More