A culture of safety is something we can no longer take for granted on college campuses. Regardless of an institution's size or location, preparing for the threat of an active shooter is top of mind for all university leaders.
While discussions about campus security often revolve around physical design measures and technology, full weight must also be given to the human element of safety. Kevin Foust, Chief of Police at Virginia Tech University, knows this all too well. Foust spent 24 years in the FBI and served in several capacities, including unit chief of the Usama Bin Laden Unit in the Counter-terrorism Divison. At the Higher Ed Facilities Forum, Foust discussed why establishing and maintaining a robust threat assessment team is a critical tool to have in the campus safety and security toolbox.
What is Threat Assessment?
In April 2007, Virginia Tech experienced a horrific tragedy as 33 lives were lost in a mass shooting. The massacre remains the deadliest school shooting in U.S. history. In the aftermath of the tragedy, Foust was deeply impressed by the way that the VT community pulled together.
"Threat assessments aren't anything new or difficult, but they are an extremely powerful tool in helping to protect your campus."
"This was a community that told the rest of the world, 'You will not define us by that tragedy. Only those of us on this campus have that right.' They took back the campus, and I knew it was a community that I would be so proud to be a part of," said Foust. He joined the VT police department in 2011, just two weeks after retiring from the FBI.
Unfortunately, countless school shootings have made headlines since the tragedy at Virginia Tech. In March of 2018, Foust was invited to the White House to discuss the issue of school violence after the Parkland shooting.
"Threat assessment was a big part of that conversation," shared Foust. "Threat assessments aren't anything new or difficult, but they are an extremely powerful tool in helping to protect your campus."
Foust shared that there are four critical steps to determine if a person poses a threat: ideation, planning, acquisition, and implementation. Stopping a person "as soon as possible in that pathway" is the most ideal scenario, of course. In Virginia, it's a law for all higher education institutions to have a threat assessment process; that law was amended to include K-12 schools a few years ago, too. Foust's team is committed to keeping the threat assessment process as simple (and thus, effective) as possible...
Threat Assessment Process
Identify persons of concern.
Investigate persons and situations that have come to attention.
Assess the information gathered.
If necessary, manage the persons and situations to reduce threat pool.
While steps one through three are more straightforward, step four is a bit dicier. VT has a "very intentional" team composition intended to bring together different departments (Chief of Police, Director of Employee Relations, Director of Counseling Center, etc.) that might not otherwise interact and connect certain dots.
"We don't want to reinvent the wheel; we already have the resources necessary and meet weekly to talk about cases. We try to bring people from different walks of life with a wide range of tools and knowledge to help," said Foust.
Threat Assessment Principles
"It is definitely possible that we can prevent these attacks. More often than not, they are thought out well in advance," Foust said. "Our students, staff, and faculty know that we do not tolerate violence and that we will react quickly and consistently."
The VT team is also guided and aided by 12 threat assessment principles:
Prevention is possible.
Violence is a dynamic process.
Targeted Violence is the product of an interaction among 4 factors:
S: the subject who may be able to take violent actions
T: the vulnerabilities of the target of such actions
E: an environment that facilitates or permits violence or does not encourage it
P: Precipitating events that may trigger reactions
Corroboration is critical.
Threat assessment is about behavior, not profiles.
Cooperating systems are critical resources.
Does the person pose a threat?
Keep victims in mind.
Early identification and intervention help everyone.
Multiple reporting mechanisms enhance early identification.
Multifaceted resources can provide effective intervention.
Safety is a primary form.
Foust emphasized the importance of principle 5, since profiling "based on religious beliefs" is something he witnessed all too frequently as the unit chief of the Usama Bin Laden Unit. Profiling, however, is not reliable, and the threat assessment process is far more effective at gathering relevant information.
He also explained that it is essential to have multiple reporting mechanisms in place. The process doesn't stop there; the leaders who receive reports must also understand exactly where to send the information they receive. At VT, they prioritize making that system as straightforward and foolproof as possible. Foust shared the steps in the threat assessment plan, below...
Threat assessment plan:
Facilitate reporting to the team.
Identify/learn of a person at risk.
Gather information.
Evaluate a person's situation.
If necessary, develop a threat management plan.
Implement a threat management plan.
Monitor and re-evaluate plan to ensure safety.
Refer and follow up as appropriate.
"You always have to look at the big picture—different departments have different viewpoints, so it's important to gather info from diverse individuals and see where the facts lead you," said Foust.
He encourages facilities leaders to think broadly and creatively about those who might have information. Coworkers, other staff, friends, family, online friends, websites, and previous schools/employers can all provide life-saving information. At VT, all information, no matter how seemingly minor, is documented and kept within the police department's record-keeping system.
Community Involvement Is Paramount
At VT, Foust's team educates the community about threat assessment so that it's top of mind, and he encourages other facilities leaders to do the same. Specifically, Foust's team encourages people to report on any and all red flags, from threatening behavior to major life stressors.
Foust is adamant about encouraging the community to call the police, no matter how 'silly' or 'inconsequential' an issue might initially seem. His efforts seem to be working, as the number of cases reported at VT has steadily increased.
"You always have to look at the big picture—different departments have different viewpoints, so it's important to gather info from diverse individuals and see where the facts lead you"
"This isn't because it's a dangerous place; Blacksburg was actually ranked as the safest city in Virginia," said Foust. "It's because our community feels encouraged and safe to come forward with information. We take everything seriously and it's never a waste of time to call. You never know; you could be the fourth person to call about someone, and now a behavior pattern has been identified, which is critical."
VT also requires disclosure of any previous arrests or experience with law enforcement (no matter how minor) as part of the admission process. The police department doesn't have the authority to halt admission, but they can give advice and keep an eye on any potential threats. There's also a program in place that investigates concerning emails/threats to presidents or administrators.
At the end of the day, there are many moving parts to be considered in bolstering campus safety. As best practices remain a work in progress, higher ed facilities leaders have an invaluable role to play in making sure the human element is recognized and tying people, policies, training, and physical design measures together.
---
Join us at the Higher Ed Facilities Forum (April 5-7, 2020) in Pasadena to explore the future of higher education through the lens of real estate & facilities.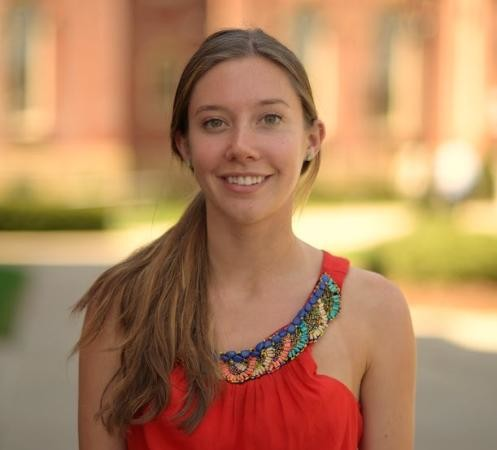 Posted by
Hannah Chenoweth is a writer for influence group. Passionate about collaborating with thought leaders in real estate, design, construction & facilities management.
Join us at HEFF!
An interactive retreat for facilities leaders at the nation's top colleges and universities.
Nov 10-12, 2024 | Tempe, AZ
Learn More