"We needed to leap forward, not crawl forward."
This was the verdict delivered by the University of Kansas after a 13-month planning period in 2014, one that produced the school's most-comprehensive master plan in history. The lack of quickly-accessible funds led to the development of a unique public-private partnership model that's received international recognition for its success.
By 2024, the Central District Development Project will have not only transformed the campus but fundamentally altered the way research is done at KU.
We spoke with KU's University Architect, Jim Modig, to learn more about this ambitious project.
1) "Business As Usual" Is No Longer An Option.
Essentially, the Central District Development Project was born from the need to undertake a large amount of construction in a short period of time. KU needed student housing to accommodate a predicted increase in enrollment (and the amenities that today's students expect), plus cutting-edge science facilities capable of preparing students for the future.
The university also knew they were on their own to accomplish this goal: In the past 27 years, the state has only funded 10% of KU's major projects. 25% have been supported by private philanthropy, leaving the remaining 65% to their own resources.
"If we were to take a 'business as usual' approach, we'd be waiting for over 15 years; We needed a quick strategy to be responsive to the university's immediate and long-term needs," Modig said.
2) The Project Has Seven Main Components.
Tackling multiple facilities under this project slashes concerns over inflation, among other advantages. The main seven components include:
An Integrated Science Building, which will contain 280,000 gross square feet of academic and research science space, including labs, classrooms, offices and meeting space.

A 500-bed residence hall and dining facility.

Apartment-style student housing that will serve upper-class undergraduate students and graduate students.

A new

30,000 sq. ft.

student union facility, which also includes a conference space.

A new parking garage to support the additional parking demand in the Central District.

A new Central Utility Plant to support these new facilities and in the future provide redundancy for the campus.
The 708-bed apartment-style housing complex is slated to open July 2018.
3) Their Unique Model Has Multiple Financial Benefits.
To manage a leaseback arrangement consistent with current state property statutes, KU created a 501C3 affiliate corporation.
The university leased the land to that corporation, that corporation entered into a contract with the developer (Edgemoor Infrastructure & Real Estate) to build, design, and maintain it, and the 501C3 took on the responsibility of getting the project bonded and funded for development. Throughout the term of the lease and sublease, ownership of the land and the facilities will remain with the state and KU.
"Our Board of Regents has been very supportive of KU and our P3 project with the approval of the lease and bonding. We appreciate their willingness and trust to allow KU to enter into a new type of contracting to accomplish a significant amount of work in a very short period of time," Modig explained.
Doing the project as one simplified it financially, requiring one payment each month for the work completed. Plus, the funding model insulates the state and taxpayers from any financial obligation.
Another financial benefit is the speed of delivery. With a $350 million dollar project, every year of delay would add somewhere in the neighborhood of $12-15 million--hard numbers for a university with limited resources to swallow.
"We wouldn't be able to come up with additional money for the lease to cover this kind of a hit on the budget. For us, the speed was to avoid trimming the project scope and get the maximum for the funding we had available," said Modig.
The scale of construction also made this delivery model an opportunity for value, taking advantage of market forces that benefit such large-scale projects for common construction materials (casework, structural steel, concrete, etc.).
4) They Found "the One."
From the get-go, KU knew what they were looking for in a partner: flexibility, communication skills, and a compatible approach to the project.
"We couldn't feel more fortunate to have the partnership that we have with Edgemoor," Modig said. "It's kind of scary that we had this luck up front, but we really did our homework."
KU was able to test-drive the relationship by entering into an Engagement Agreement, a five-month design-intensive process to verify that the end product would effectively meet the university's needs. Weekly meetings provided opportunities to really get to know each other, and extensive documentation of every meeting kept everyone on the same page.
"At the close of the five months, they knew what the end product was going to look like, and we wanted to move forward with actual implementation," Modig said. "With a project like this, you're going to be dealing with each other on a daily basis for years, so compatibility is so essential."
Another philosophical point, Modig shared, is that the team all lived by the saying, "It's easy to complain, but what we need to do is find a solution."
"Identify problems up front and work together collectively. Be open and direct--don't let things stew for weeks or even days. Get it out on the table and address it," he added.
5) They designed for innovation and collaboration.
To respond to the state requirement of ASHRAE 90.1, and taking it a step further to perform at a LEED Gold level, KU is doing things differently in a number of ways.

Integrated Science Building rendering.
For one, they're using energy recovery on exhaust airs and installing process chilled water systems. All of the utilities on lab modules (with the exception of wastewater) comes from the ceiling so that they can move things around within those spaces and reconnect. All lab furniture is portable, not fixed.
That flexibility is also built into the new classroom designs, which are almost predominantly collaborative environments.
"One unique feature is a 45-seat classroom on the Mezzanine level of our central utility plant," Modig said. "This allows the engineering students next door to see the machinery of that power plant from the classroom. They can go on a field trip and never leave the building."
Adjacent to this classroom is a parking garage, and the upper deck is designed to receive photovoltaic panels so we can generate electricity. This can all be managed and viewed locally within that power plant, so students can see how things are performing thanks to a dashboard in the classroom. "There are opportunities there that didn't exist before," Modig said.
Cross-collaborations are being built already due to these new classroom design features.
"From a research standpoint, the engineers suggested putting a CO2 capture on one of those boilers, so we're in the process of getting that accomplished. Meanwhile, scientists are coming through saying, "What's this we hear about CO2 capture?" We explain what we're trying to do, and next thing we know we have a whole group of scientists and engineers interested," Modig said.
6) They're actually running ahead of schedule.
A combination of good scheduling/programming, the noticeable absence of snowy winter weather, and a diligent team committed to deadlines has allowed KU to achieve the holy grail: completion ahead of schedule.
"As a team, within that process of the Engagement Agreement, everyone was working to meet the schedule. When we had dates we needed to meet, it was important for us to meet them from the owner's perspective, and from the contractor side they were equally committed," Modig said.
The logistics of all the materials also happened to fall into place well, helping the team gain a day a month.
"We just wrapped up our second year, and all of a sudden we've saved 24 days. That's a significant opportunity for the university," Modig said.
To learn more about the P3 project at KU, visit centraldistrict.ku.edu.
---
Want to learn more about the forces shaping the future of college campuses? Join us at the Higher Ed Facilities Forum.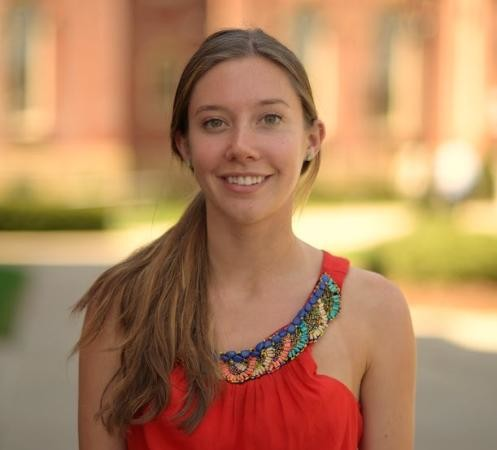 Posted by
Hannah Chenoweth is a writer for influence group. Passionate about collaborating with thought leaders in real estate, design, construction & facilities management.
Join us at HEFF!
An interactive retreat for facilities leaders at the nation's top colleges and universities.
Nov 13-15, 2022 | Palm Springs, CA
Learn More