For many, sustainability strategies are perceived as challenging, but facilities leaders at some of the nation's top universities have found tried-and-true methods for taking their campuses safely into the future.
At the 2016 Higher Ed Facilities Forum, attendees learned from senior administrators at Harvard Business School, Northwestern University and Florida State University how to drive efficiencies on campus while cutting long term costs along the way.
Mike Richter, President of BrightCore Energy (and former NY Rangers goalie), moderated the lively discussion, "How to Develop a Comprehensive Energy Strategy," which covered campus achievements and green strategies with Andrew O'Brien (HBS), John D'Angelo (NU) and Dennis Bailey (FSU).
Over Delivering on Efficiencies at Harvard Business School
According to O'Brien, HBS began its formal campus sustainability plan just over a decade ago. His role challenges him to find ways to make the 5,000 people who access 2 million sq. ft. of HBS more efficient in terms of demand/consumption management. Under his leadership, the school had a drastic decrease in consumption last year, down 27% year-over year, equating to $1.5M in savings. O'Brien mentioned how the school depends on similar surpluses each year.
As a school, HBS agreed to a goal of reducing greenhouse gas emissions by 30% from 2006-2016. As a result of $500M in capital improvements and strategic planning, O'Brien's team over delivered at a whopping 46% reduction—even accounting for 7% growth.
O'Brien credited much of the success to engaged students, faculty and staff members who make HBS as resourceful as possible.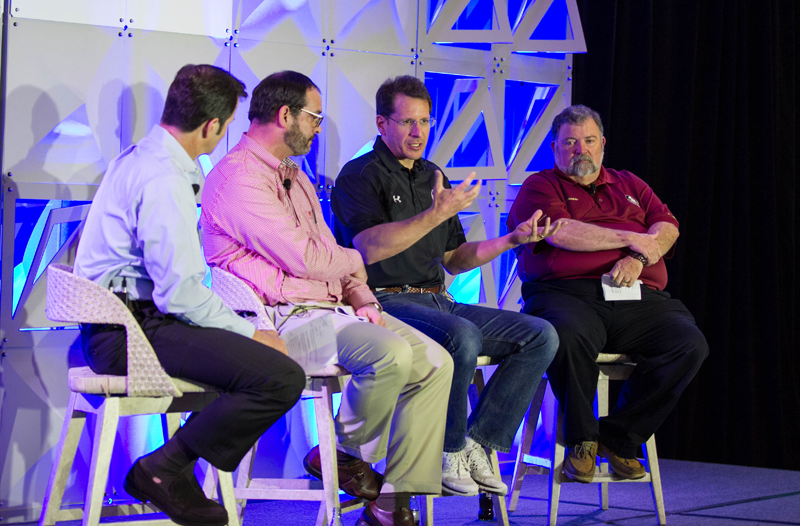 Retrofitting Green Tech into Historic Buildings at Northwestern
Alternatively, D'Angelo explained his strategy for a comparatively larger school with 13 million sq. ft. of building space that dates back to the 1800's.
At Northwestern, he currently oversees projects that reduce greenhouse gasses, electricity usage and landfill waste.
Interestingly, there is a 60/40 split between natural gas and electricity usage on campus. In non-lab buildings, NU implemented geothermal heating to help reduce costs, while still keeping students and faculty warm during cold Evanston winters. D'Angelo had even received $2M in rebate checks from local utility companies, much to the delight of university administrators.
D'Angelo's team is on track for its 2020 goal to reduce greenhouse gasses by 30% and he estimates they're currently at 27%—likely to surpass the goal. For D'Angelo, these benchmarks were agreed upon by multiple stakeholders, which proved the importance of integrating green initiatives across all teams.
Advantages of Green Tech at a Public University
Unlike private institutions such as HBS and NU, FSU's main challenge stems from making better use of public resources. Bailey's responsibilities include managing a budget of $60M to address a student body of 42,000. FSU's claim to fame was getting crowned the most efficient university by US News & World Report in 2013 and 2014.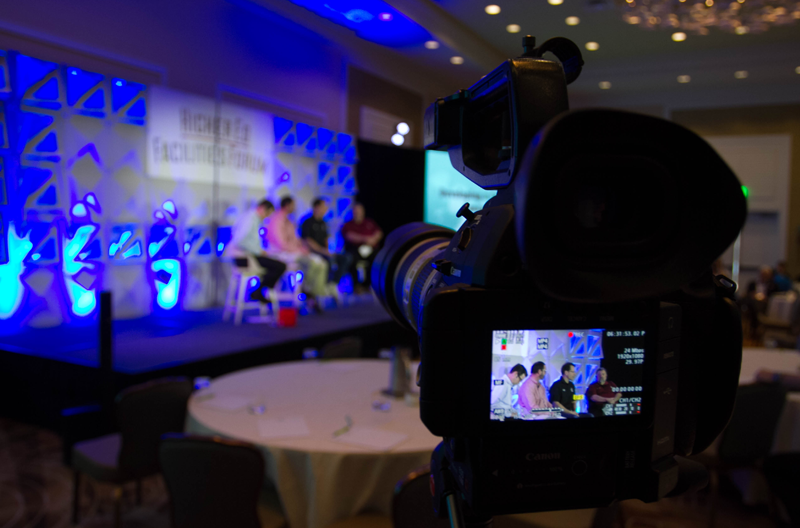 Despite budgetary scrutiny, Bailey claimed his team frequently installs state-of-the-art technology in new buildings. Although the cost is more upfront, the lifecycle cost over the next several decades becomes acceptable to administrators.
In 2007, FSU hired an energy engineer responsible for demand management and reducing consumption. According to Bailey, that key hire has kept FSU's facilities team under budget each year.
Capital Improvement Strategies
''If funding is crucial for green facilities projects, then execution is key.''
Regardless of instances where improvements are visible—or behind the walls—each panelist explained their process. Most notably, two of the panelists shared fascinating perspectives.
According to D'Angelo, his strategy requires retrofitting historic buildings dating back to the late 1800's in the absence of new builds. He even quipped how Northwestern makes up for its lack of land with charm.
For O'Brien, he's fortunate enough to have more than an adequate amount of capital to invest in his facilities. Where it's most feasible, his team installs cutting-edge technology that balances fiscal and environmental responsibility.
Hiring Trends
Thinking about the next generation might seem difficult, but if the facilities can transform, so should the workforce. Bailey's team uses an innovative approach in which the engineering team recruits 8-9 interns from College of Engineering each summer. As they work for FSU, the senior leaders create a meaningful environment to try and compete with local engineering firms."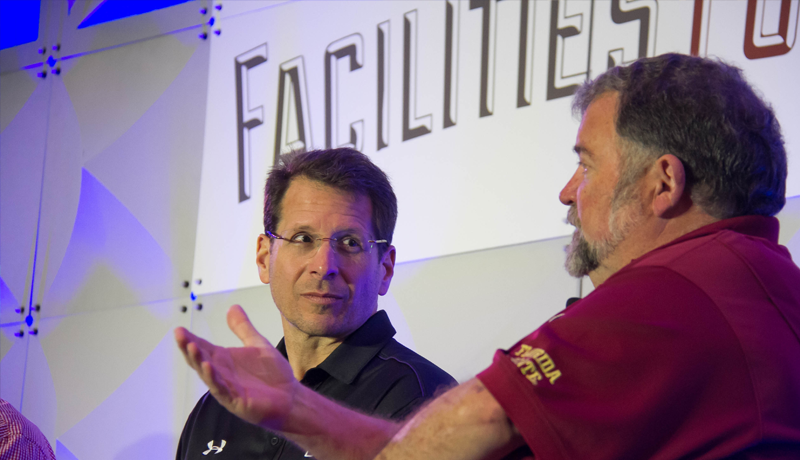 Alternatively, D'Angelo emphasizes the long term importance of trade and skill-based competencies. Northwestern offers a one-year paid apprenticeship program where the trainees help with service calls and become vital parts of the facilities team. According to D'Angelo,
''there has been so much recent interest, they now have 30 applicants for 6 highly-coveted apprenticeship roles."
After exploring the spectrum of sustainability initiatives across various budgets and regions, attendees left with insights, ideas and anecdotes that captured the essence of the session. The discussion also emphasized the importance of setting expectations with all stakeholders, correctly publicizing efforts and setting reasonable goals.
Want to learn more? Watch the full video below.
Join us at HEFF!
An interactive retreat for facilities leaders at the nation's top colleges and universities.
Nov 10-12, 2024 | Tempe, AZ
Learn More