As today's education facilities leaders try to maintain a healthy workforce, they're running into a few recurring problems. From aging employees to a lack of interest from young workers, these issues are complex and require innovative strategies to solve.
Top administrators from four leading universities came together at the Higher Education Facilities Forum to discuss how they're tackling these problems and sowing the seeds needed to grow capable teams for tomorrow.
The discussion included:
Attracting and Recruiting New Talent
The first topic up for discussion was the issue of bringing in new talent with great potential. This was a significant hurdle for everyone on the panel.
Sean Childers started by sharing some of the things he's been trying at Texas Tech. He suggested that leaders need to look for where a candidate could fit if they've applied for a position they aren't quite suited for. Childers always takes the time to check if there are any other positions where an applicant's skills are a better match, that way he doesn't miss out on hiring a perfectly good recruit.
Focusing too heavily on the skill level of candidates is something he avoids as well. Childers advocated that skills can be taught to those who have the right attitude and a willingness to work.
Other suggestions from Childers included participating in local job fairs and getting involved with community colleges. He recommended having specialists go out to speak to the classes and teach at workshops. Taking this initiative builds up a relationship with young trainees who will soon be looking for work after they've completed their education.
Next to weigh in was John D'Angelo from Northwestern University. He reported that about half of his workforce is coming up on retirement age, which has created great urgency for getting fresh faces in the doors. D'Angelo's team worked with the town and local unions to develop a small, year-long trades apprenticeship program. Participating apprentices are promised a job at the end if they succeed in their training. The program has been running for three years now, and it's been quite a success: almost all of the apprentices have joined Northwestern's facilities team.
Peter Krawchyk from the University of Delaware shifted the focus to building leaders internally. "Our focus is more on the people that we have, how to train them, and how to really effectively use that ability and that knowledge."
Krawchyk said he's adopted this strategy because he's had better success in cultivating quality leaders from the bottom up than trying to hire mid and upper-level candidates from the outside.
A few of the audience members also contributed to the discussion, and one underlined the importance of internal training: "I've heard the counter-argument on deferred professional development, such as, 'What if you train them and they leave? My reply to that is, 'What if we don't train them and they stay?'"
Retaining Employees
The last comment from the audience member created a natural segway to the next topic on the panel: keeping talented employees.
Krawchyk shared a unique opportunity that he created for any team members interested in getting more acquainted with leadership roles. He offers the chance to work with him as an intern, follow him around, and take on special tasks. This "internship" helps identify team members with leadership potential and gives people a chance to demonstrate strengths they haven't yet had a chance to show. Providing this opportunity to get noticed can help workers feel like they have real upward mobility in their careers.
"Everybody wants to be part of an organization where they get a chance to contribute and have the opportunity to celebrate the victories."


John D'Angelo, Northwestern University
D'Angelo also echoed the importance of leaders interacting with workers and being accessible. At Northwestern, it used to be the case that workers didn't often see leadership on the ground floor. D'Angelo's team resolved this issue by making sure that the leaders started getting involved in the manual work, going on service calls with team members, and even coming out to inspect the mechanical room themselves. While this made workers a bit nervous at first, they soon began to see it as an opportunity to make suggestions and bring up issues directly to the leaders. This has led to the discovery of many great ideas and solutions.
When Childers gave his input, he highlighted the power of investing in your team. Show value, show appreciation and have their backs. Employees are loyal when they feel like their leaders are loyal to them.
Additionally, Childers brought up the concept of holding on to older workers. Instead of losing them to retirement, offer them different positions within the organization so that your team isn't deprived of their knowledge. These veteran workers can use their experience to train other workers and show them the ropes.
Improving Team Growth and Culture
Rounding up the discussion, moderator Shane Conklin posed a question that outlined the final topic: What can leaders do to improve engagement in their staff and create a culture of leadership?
D'Angelo pointed out the problem of promoting people to leadership positions without first giving them leadership training. Facilities leaders have a bad habit of advancing those who have the right technical skills for the position but haven't been trained in proper leadership skills. Then, when those employees aren't able to succeed, they get fired. But it's not necessarily the employee's fault; it's a problem that originates at the leadership level.
If leaders want to ensure that their appointed supervisors and managers can rise to the occasion, they must take responsibility for equipping them with the skills that are required.
According to D'Angelo, investing in programs dedicated to culture improvement and leadership cultivation can go a long way toward empowering teams. One creative experiment D'Angelo's team tried was bringing in an acting troupe. The group acted out challenging scenarios that facilities workers often find themselves in. D'Angelo's team got to pause the action to give input on what they thought went wrong and how problems could have been avoided. Getting this third-person perspective was a very productive learning experience that his team greatly appreciated.
Krawchyk's approach was more focused on introspection: he was intent on evaluating his own qualities as a leader. "I looked at my personal sense of responsibility for my own leadership, and who I am, and how I express that to my organization." He chose this approach because he felt that this sense of personal accountability was necessary if he expected his colleagues to lead others too. He thought this experience of self-reflection would actually be beneficial for all people in leadership positions.
As a result, Krawchyk has arranged to have quarterly meetings with all supervisory staff. The sole purpose of these meetings is to talk about the challenges the supervisors are facing within their respective teams and how they can improve their leadership abilities.
To hear more of what the panel and the audience had to say about developing future leaders, you can watch the full discussion here.
---
For more on facilities leadership, join us at HEFF 2019, taking place April 7-9 in Hollywood, FL.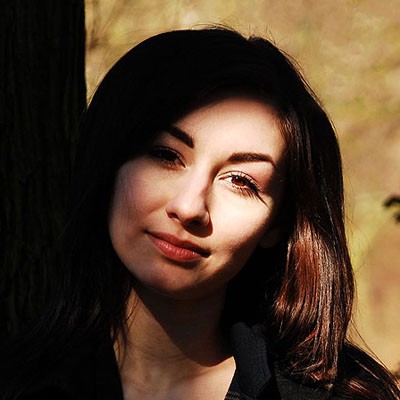 Posted by
Amanda Pachniewska is a copywriter that specializes in the architecture and design sector. When she's not writing about ambitious building projects and innovative spaces, you can find her building her own architectural creations in The Sims, reporting on animal cognition research, or penning fantasy fiction.
Join us at HEFF!
An interactive retreat for facilities leaders at the nation's top colleges and universities.
Nov 13-15, 2022 | Palm Springs, CA
Learn More