At HEFFv 2.0, we brought together a lively panel of senior facilities leaders to kick off the event in a state-of-the-industry-style discussion. This conversation, moderated by Pete Zuraw, VP of Market Strategy & Development at Gordian, focused on the question burning in everyone's brains: "Where do we go from here?"
The pandemic threw a wrench into everyone's best-laid plans, and the truth is no one really yet knows where we go from here because we're still in the midst of it. The disruptions caused by the pandemic…well, they're still happening, and it will still be some time before the dust settles and we're able to see with some clarity.
All the same, the show must go on. These facilities leaders spoke about capital planning going forward and how the pandemic has changed things, necessary investments made in response to it, areas where expenses can be reduced, and how facilities departments are finally getting their due respect.



The participants in this discussion were Chris Kopach, AVP of Facilities Management at University of Arizona; Karren Bee-Donohoe, AVC for Capital Facilities at SUNY System; and Mohamed Attalla, Executive Director of Facilities and Services at University of Illinois Urbana-Champaign.
Reconsidering Space
Facilities leaders are under a tremendous amount of pressure to cut costs with simultaneous increased expenses (like upgrading HVAC systems or increasing custodial services). The pandemic has forced them to heavily scrutinize every line item in their budget, and a lot of those line items involve the buildings themselves.
"The most expensive commodities in higher ed are space and energy," said Mohamed Attalla of UIUC. "The pandemic has brought those issues to light, where you have this huge inventory of vacant space that needs to be heated and cooled."
His university already had a "zero additional space" policy, meaning that if they were to add any space they must also eliminate an equivalent amount of existing space.
Moving forward, he said, they'll be reconsidering their space and energy expenses to decide whether or not they actually need as much space as they currently have, especially since they've found certain segments of the campus staff are able to work efficiently from home.
"Forty percent of the space on campus is admin and support. We're now looking at that space and thinking about how we could optimize it and convert it."
SUNY is also reexamining their use of real estate, Karren Bee-Donohoe said, particularly in their leased spaces, which carry the most costs.
"We're determining whether the changes being made in the work-from-home environment are going to result in a lower census on campus," she said. "As part of our continual capital planning, we're reevaluating space and looking to make changes that will make us more efficient."
Capital Planning…?
As far as planning for capital projects is concerned, Bee-Donohoe continued, SUNY engaged in a debt restructuring action that will impact their ability to pursue capital improvements for the foreseeable future.
SUNY has a massive residence hall program – 495 buildings, 76,000 beds, $550 million in annual revenue, and an outstanding debt of $1.9 billion. But this financially self-sufficient program took a massive hit with the pandemic when SUNY chose not to bring students back after spring break, resulting in refunds of over $130 million.
Through working with their bankers and the Dorm Authority of the State of New York, they developed a debt restructuring that scooped the debt owed for the fiscal years of 2021 and 2022 and chucked it onto future years by adding $328 million in new bonds. That cash will be used to pay debt service for FY 2021 and 2022, so that any revenue generated by the campus can be used for operating expenses.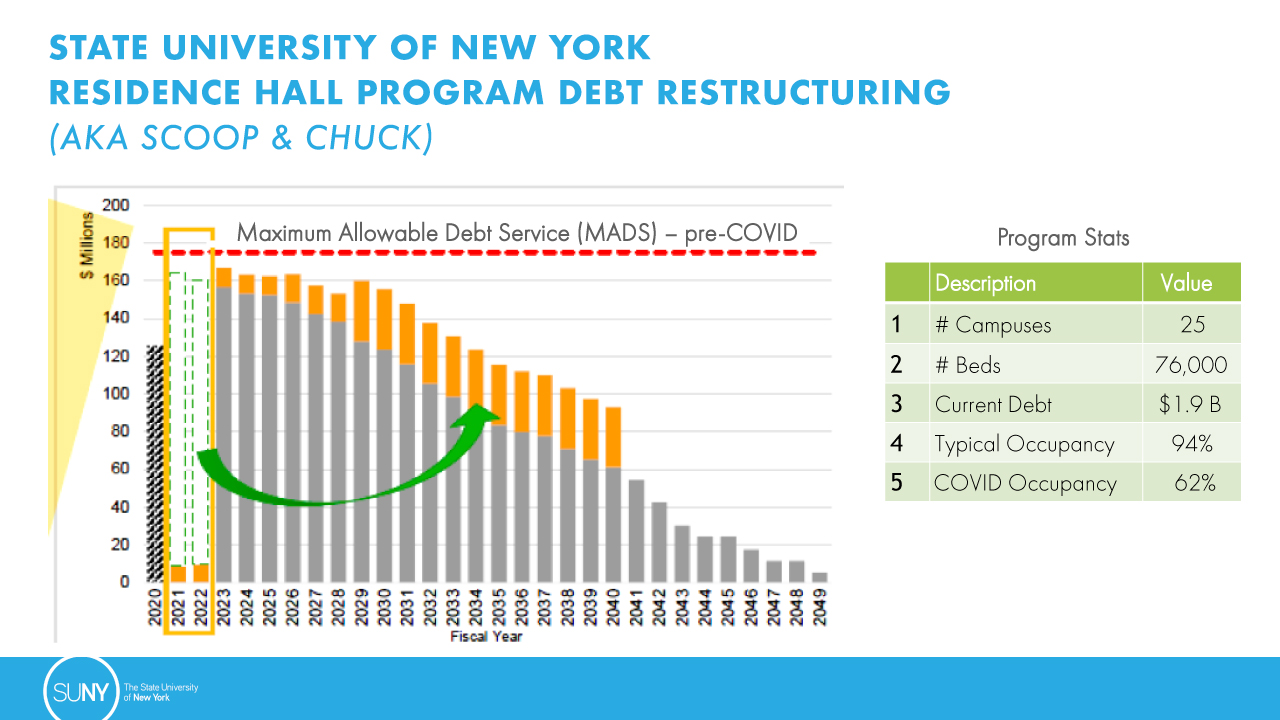 If things improve in the next fiscal year, then that money can go towards future capital improvements. In the meantime, only capital projects that were already underway will progress because they don't know when additional bonding will be possible. This one-time-only restructuring deal adds $133 million in added interest over 20 years and pushed the overall program debt much closer to its allowed maximum. Future bonding for capital improvements will thus be limited by this restructuring.
Bee-Donohoe said they just don't know what's going to happen yet and have to wait and see, then adapt their capital planning accordingly. And because federal funding remains up in the air, so too does SUNY's budget for the next fiscal year.
"We're looking at everything we can do," she said, "We haven't been able to furlough anyone, so it's standard things like not backfilling vacancies, no promotions, no new hires. We are also looking at whether there are technologies we can use that will help us to streamline our overall expenses in the future."
Investing in Air Quality
But even with funding tight and the future uncertain, some capital improvement projects must go forward. Indoor air quality, and improving the performance of HVAC systems, is something that higher ed facilities leaders across the board are prioritizing right now.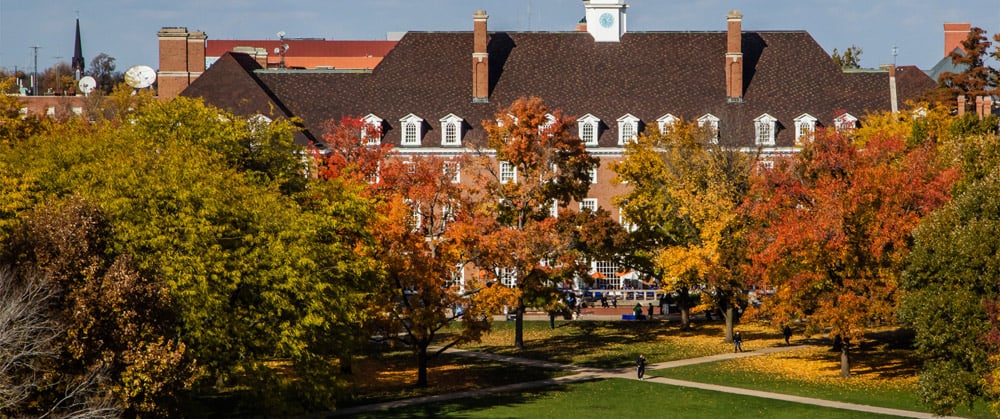 University of Illinois Urbana-Champaign
As soon as the pandemic hit, Attalla quickly developed a program at UIUC that was "crucial," he said. In a very short amount of time, over 2,500 air handling units spread throughout the campus had been reviewed to meet ASHRAE Standard 62.1 and upgraded to MERV 13 filters. This program cost $2.5 million, certainly a significant investment of capital at that moment, but it served the two-fold purpose of upgrading and updating, serving deferred maintenance needs and a long-term capital need.
"We looked at the CDC guidelines and ASHRAE standards and found that what would have the most benefit was to make sure the HVAC system was operating as it was supposed to, that it was functioning efficiently," said Attalla.
At the University of Arizona, Chris Kopach was similarly looking at the indoor air quality of the university's buildings and classrooms. They analyzed their fresh air intake to see where they could increase it mechanically, and have been working with university researchers on a substance that would potentially increase the efficiency of air filters in a cost-effective way.
If effective, this substance, used by Navy Seals on their clothes to prevent contamination from polluted water, would mean the university wouldn't need to invest hundreds of thousands of dollars to upgrade MERV 7 and 8 filters to MERV 13.
Facilities Leaders' Time to Shine
This past year was full of challenges, and it's difficult to imagine any good that might have come from it. But for facilities leaders, one of the greatest changes wrought by the pandemic is that facilities now seem to be getting the recognition and respect they deserve.
"Never in my career has facilities staff been considered so important," Kopach said. "Facilities management leaders have finally been given a seat at the table; there is no more silo. Everybody recognizes that we are all here for a common goal: to take care of our university."
Attalla and Bee-Donohoe both agreed. COVID-19 has presented an opportunity for facilities to go through something of a rebranding. In the past, facilities were taken for granted, often viewed as just a service and even then, one that people only thought about when there was a problem. But that changed with the pandemic.
"Especially for those with in-person classes, the facilities teams were really reconsidered to be vital, and the role they play crucial to the success of the organization," Attalla said.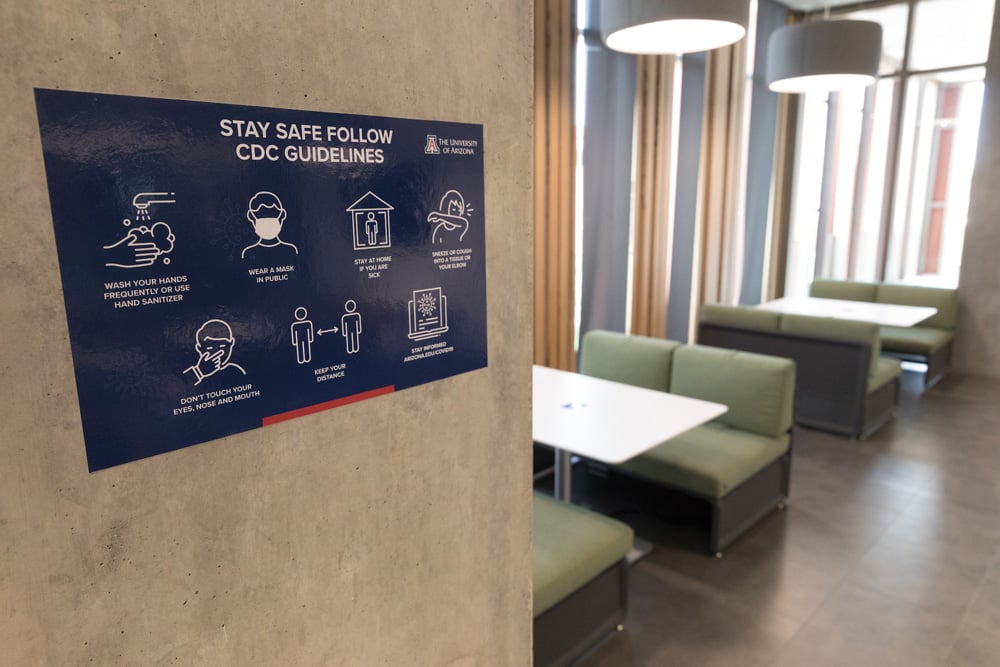 University of Arizona
With all of the HVAC work his team did on campus, they got a lot of questions from the campus community about what they did, how it works, whether it's safe, and so on, as well as questions on cleaning and disinfection procedures. Now, the 1,200 people whose work had previously been invisible in the background are standing at the forefront of the university's pandemic response.
"It was a huge amount of work and now the university looks at facilities from a different perspective. Everyone on our facilities team looked at the pandemic as an opportunity to showcase what we can do and how we can serve the organization. Now we're viewed as the department that provides crucial services and helped serve the very core mission of this institution," he said.
Bee-Donohoe noted that throughout the SUNY system – and really, throughout her career in facilities – she's been on a lower rung than the top executive leadership team and wasn't always included in those key meetings. But as a result of COVID, she's now included in all the C-suite meetings.
"I think it's obvious to them that I bring more than just knowledge of capital and building maintenance," she said. "As facilities people, we have this problem-solving nature. We look at things from a lot of different points of view and then look to long-term solutions. I see that there has been a change in how our group is seen and the value that we bring."
She does wish that facilities workers as a whole – maintenance and facilities staff – were recognized as being critical during the pandemic, just as grocery store and transportation workers were.
"I've always said to my staff that you never notice what a janitor does; you only notice what a janitor doesn't do. And so as long as they're doing their job, nobody is paying any attention to it. But I do see a lot of improvement."
At the University of Arizona, Kopach was named commander of the school's incident command team developed by the former surgeon general of the United States. In that role, he had to bring multiple groups together as one to continue the mission of keeping the campus up and running.
"That seat at the table only made sense," he said. "Who knows the logistical side of our campuses better?"
As facilities leaders' unique knowledge and skillsets have been called upon throughout this crisis, they've had the opportunity to showcase the skill and the professionalism they have within their industry
Kopach continued, "It has shown just how important our facilities management leaders are in keeping our universities up and running, and how we work in a collaborative fashion at all times."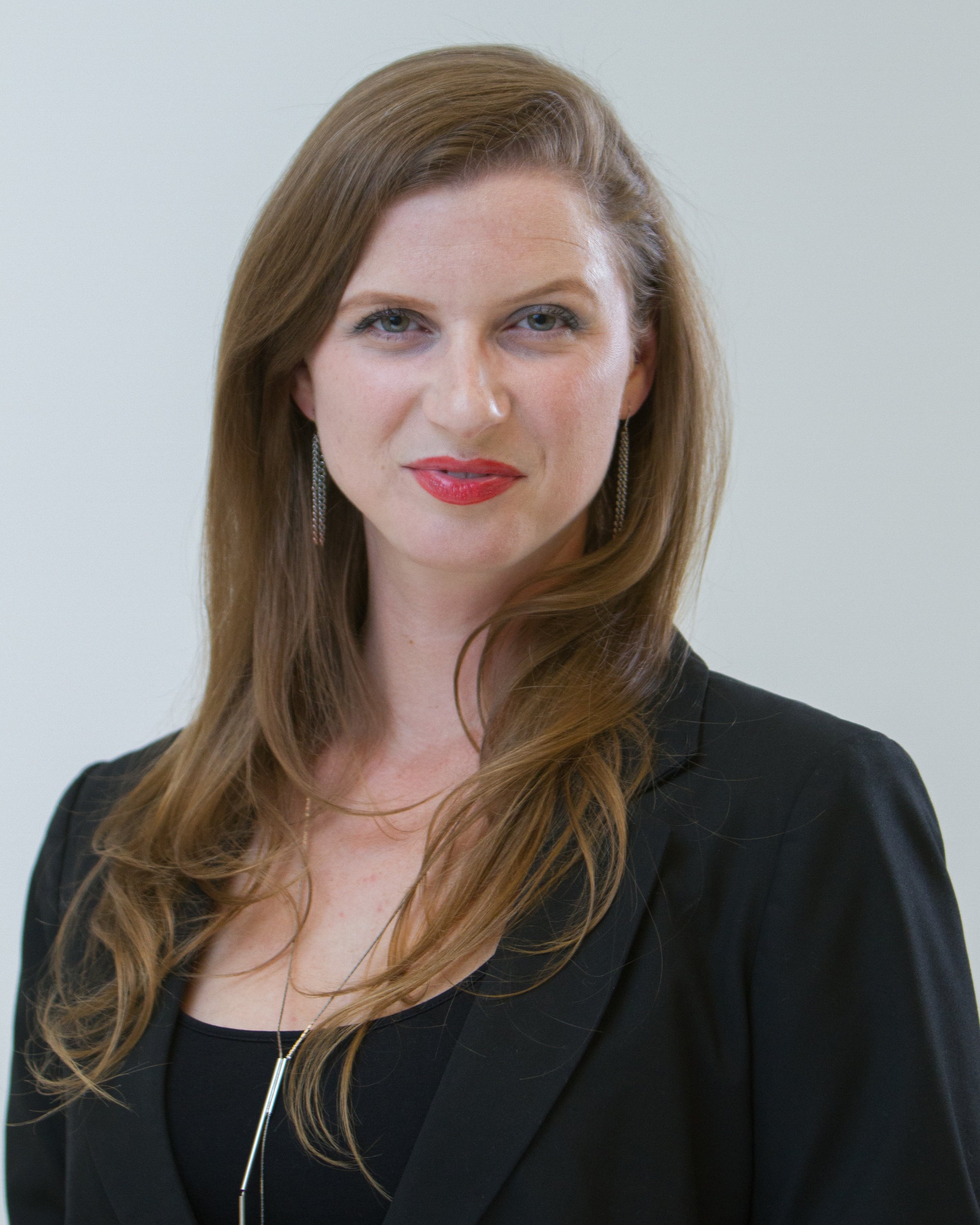 Posted by
Nicole Rupersburg is a content and conference producer for influence group focused on education healthcare and hospitality. She also is a frequent freelance writer covering food, travel, arts, culture, and what-have-you.
Join us at HEFF!
An interactive retreat for facilities leaders at the nation's top colleges and universities.
Nov 12-14, 2023 | Austin, TX
Learn More