On July 9, the Higher Ed Facilities Forum will host "HEFFv: The Road to Reopening," a virtual event for college and university facilities leaders on adapting to the new normal. In anticipation of this event, we reached out to dozens of facilities leaders in our network to get a better sense of how you're all managing reopening in the fall. What are your biggest challenges and concerns with reopening? What are some of the new safety and cleaning procedures you're implementing? How has the shutdown has impacted your cap ex projects? And so on.
The fact is, across the board, there are still more questions than there are answers. During our virtual event, we will gather together the collective knowledge of facilities leaders across the country to talk through a lot of these challenges as well as the strategies and solutions each are putting into practice.
To get this conversation started, we're sharing some of the insights from our early conversations with our community of facilities leaders. The people we spoke with are all heads of facilities, Vice Presidents and Associate Vice Presidents, representing both public and private institutions with enrollments ranging from 25,000 to 90,000 students. Because these were informal conversations, we're keeping all of this feedback anonymous and presenting it below as a collection of different questions, concerns, challenges, and solutions by category.
Learn more and share more during our virtual event on July 9 through interactive sessions and pre-scheduled video meetings. To join us for this event, request an invite here.
On Reopening
Most of the facilities leaders we spoke with said their campuses will be physically open, at least in some capacity, this fall. Some are opening a week or two early and ending classes with Thanksgiving break. Some are even planning to still have athletics, though spectator games will likely be played in stadiums & arenas at reduced capacity. Of those reporting they are planning on reopening with athletics, there is still a concern over maintaining social distancing and a potential surge in cases.
A small number said their campuses would be "fully open," though classes will also be held online for international students who can't obtain their visas.
Others said they aren't sure yet. Enrollment numbers are still in question, and while enrollment at many institutions is up, or at least on-target—some schools made more offers than they had previously planned in order to boost enrollment—there is still no certainty as to how many students will physically show up come August. One respondent said that more than 50 percent of students will likely be remote, and classes with labs and other necessary in-person instruction will be held on campus. Many are planning some sort of hybrid offering of virtual and in-person instruction or increasing the number of online classes offered.
Only one administrator said their campus will not be open at all in the fall.
Regardless of whether their respective institutions are planning on opening or not, a recurring sentiment from many of our respondents is that there is still a lot of uncertainty and a need to proceed with a great deal of flexibility, as the only thing that we can depend on at this point is that things are going to change.
On the State of Construction
Most construction projects that were in progress are still moving forward, with new projects still launching and bids still going out. However, those that were still in the design phase at the beginning of the pandemic are largely on hold and being reevaluated, especially where there has been large budget cuts and the uncertainty about fall enrollment numbers. Most schools have made changes to building plans in the works in order to increase safety and many are limiting the number of outside contractors on a site at one time and not allowing vendors to visit at all.
In most states, construction has been considered "essential" and work on most projects continued to move forward as planned.There have been project delays, to be sure, especially as protocols have changed and contractors have faced their own challenges with supply chain issues.
A few institutions have continued forward with massive cap ex projects without any reduction—one respondent said this quiet period allowed them to make a lot of progress on their $1.1 billion master plan spanning seven campuses, and another said they're in the middle of a $40 million student housing project that will continue to move forward as planned.
One said their institution has been in the middle of a rapid expansion that has since been scaled back from $3.5 billion to $1.5 billion, and another said $18 million in projects were cancelled or postponed due to budget cuts and they are moving forward only with essential projects right now. Some of the money being cut from projects is also being reallocated for COVID-19-related issues like investment in PPE, clear plastic barriers, and cleaning and screening technologies. Some are waiting to see how much tuition money they will actually have in the fall before proceeding with any projects.
One respondent said simply that the money is gone; there are no projects happening right now.
On Future Planning
Thinking beyond the coming fall semester to what future needs might be, modular construction was mentioned as a value-driven option that allows for greater flexibility in how space is delivered
Rethinking the use of space in general also came up repeatedly. One administrator questioned how to expand classroom sizes to allow for social distancing without having to build new buildings. Another noted that allowing some employees to continue working remotely would free up space and reduce the amount of leased space needed. Others had questions about HVAC systems, like how they can improve air handling, especially in older buildings, in order to have healthier buildings.
And a big question on everyone's minds was, "How many of these changes will be permanent?"
On New Cleaning Procedures
Across the board, campuses are implementing a variety of new cleaning protocols to ensure the safety of everyone on campus. There are, of course, supply and labor costs associated with all of these protocols, which pose an additional concern as so many budgets have been deeply cut. Additionally, it is a challenge to determine where the investment is most needed as information on COVID-19 transmission continues to evolve.
At this point, there are more questions than answers as facilities leaders try to follow the latest directives from the CDC and plan for the fall. Some of the most pressing questions are:
How can we disinfect occupied spaces regularly? (Some are using UV lighting in their clinical settings, but that is too expensive to implement in every room.)
How often will we need to sanitize classrooms and surfaces to make people feel safe?
What about door handles and other high-frequency-touch surfaces?
Should we be putting Plexiglas barriers everywhere?
Do we need to provide hand sanitizer and wipes? (One university is installing over 3,000 hand sanitizer stations in high-traffic areas across campus.)
What do we need to do about HVAC?
How much do we need to invest in cleaning equipment, and what equipment do we need? (One respondent said it would cost their school about $1 million to purchase all of the items they are getting requests for.)
What about mask requirements in different spaces, and how do we enforce them?
On Student Housing
Again, this is a subject for which there are more questions than answers right now. Some of the biggest concerns expressed by respondents include:
What is the housing plan for students? Will our Department of Health allow two students per unit? (If forced to operate at single-person capacity, there simply will not be enough rooms available to accommodate all students.)
How do you maintain social distancing in student housing?
How will the dorm cafeterias change?
What will residence hall occupancy look like? (One respondent said they are reducing their bed count, not allowing more than two residents to share a restroom, and having empty rooms and floors interspersed throughout the building to isolate infected students.)
On Classrooms
The structure of classrooms and classroom density is a big concern with regards to maintaining social distancing. If the current guidelines stipulating 50 percent indoor occupancy and/or six feet of physical distance remain into the fall, this poses a huge challenge for in-person instruction, as there would no longer be enough space to accommodate all students enrolled. Some possible solutions include:
Separate students with low-cost, clear partitions where it is not possible to arrange furniture six feet apart.
Alternative modalities of learning, included pre-recorded online instruction and live classroom instruction with some students in class and others logged in virtually—perhaps even alternating days for which students come in for in-class instruction and which login remotely.
Deploying "Zoom Rooms"—classrooms outfitted with microphones and cameras for high-tech teleconferenced instruction.
Outdoor classrooms built with shade, fans, furniture, white boards, lighting, and WiFi access.
Other Challenges and Concerns
There are a multitude of other challenges and concerns for facilities leaders as they look towards what a reopened campus will look like in the fall, and these challenges are largely universal.
Everyone is faced with an enormous undertaking that will require a significant amount of funding to address at the same time that they are facing staffing shortages and severe budget cuts. It is a tightrope balance over an active volcano.
Maintaining social distancing is one of the biggest concerns, and not just in student housing and in classrooms as outlined above, but also in common areas like hallways and lobbies, the student union, on-campus dining, athletics, fitness centers, offices, and so on. And even if the logistics themselves can be worked out, enforcing new protocols will be daunting.
Another significant concern is an on-campus outbreak of the coronavirus. Some campuses are building capacity for isolation rooms and floors, but respondents still questioned at what point a campus outbreak becomes severe enough that they will be forced to shut it down again. Add to that the further complication of our current state of social unrest and political activism—on-campus protests could further exacerbate the spread of the virus and turn college campuses into infection hotspots.
And yet, campuses still need to be able to convince students and families that they are safe spaces. Having diligent cleaning and sanitizing processes, ample hand sanitizer and sanitizing wipes freely available throughout campus, and technological solutions like UV light and electrostatic sprayers will all go a long way towards achieving that goal, but all of that costs money—especially the increase in cleaning staff—at a time when the financial impact of COVID-19 on institutions has already been profoundly devastating.
Adding injury to insult to injury, many of these diligent cleaning processes might be for naught, as the CDC has most recently determined that the virus is not easily spread through surfaces—and yet, public perception will still demand to see these rigorous cleaning and sterilization procedures in place.
Higher ed facilities leaders are currently tasked with the monumental responsibility of making daunting catch-22 decisions, weighing the potential positive outcomes against the potential negative ones. At a moment like this, knowledge sharing is one of the best resources available, so consider joining us on July 9 as facilities leaders around the country discuss how they're navigating the waters of these turbulent times.
---
Interested in attending HEFF Live?, Click here.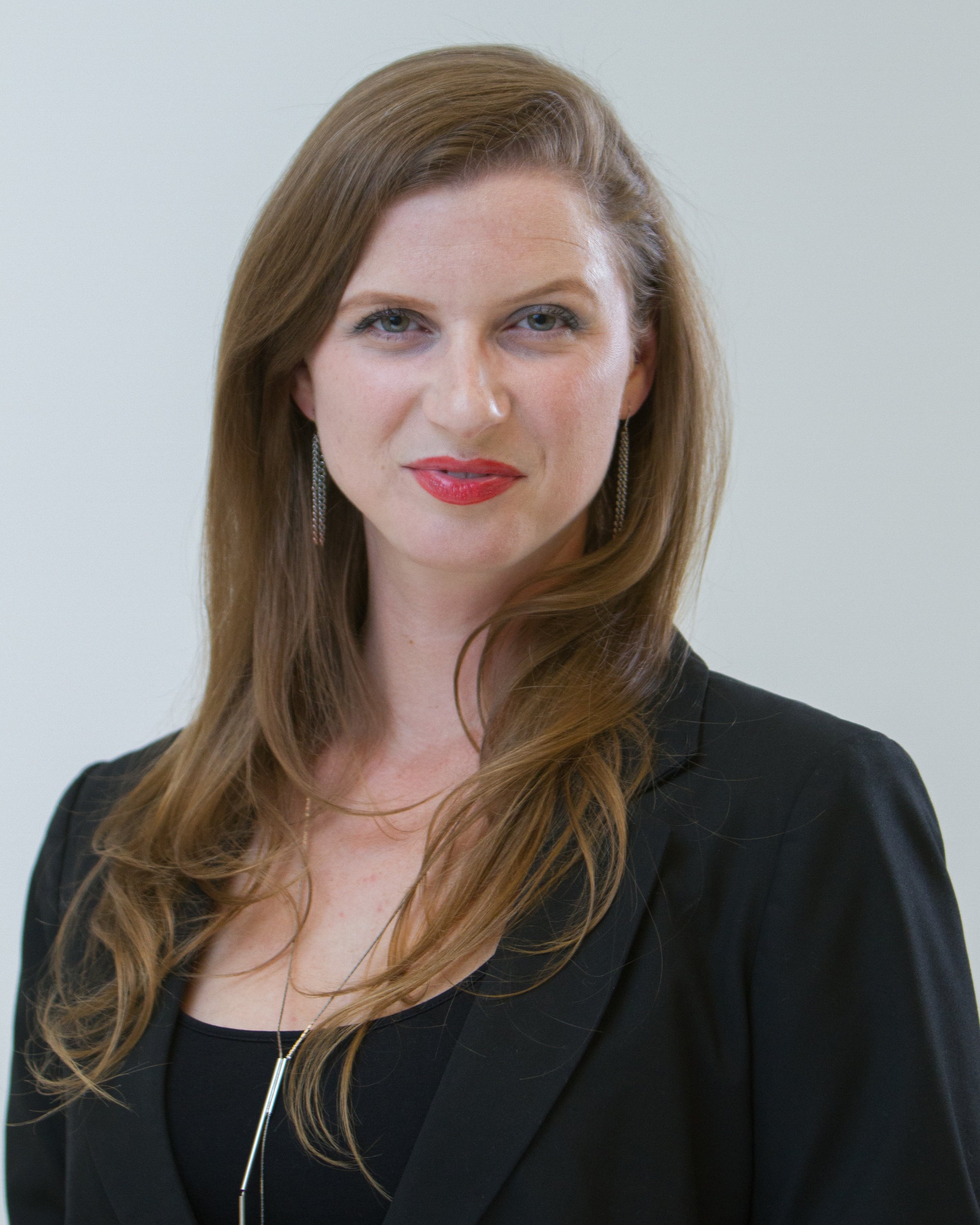 Posted by
Nicole Rupersburg is a content and conference producer for influence group focused on education healthcare and hospitality. She also is a frequent freelance writer covering food, travel, arts, culture, and what-have-you.
Join us at HEFF!
An interactive retreat for facilities leaders at the nation's top colleges and universities.
Nov 13-15, 2022 | Palm Springs, CA
Learn More