Higher education is in a precarious moment. Deferred maintenance costs are skyrocketing, the enrollment cliff is approaching, and the investment shortfall for existing buildings is rising higher and higher. Against the backdrop of aging buildings, work practices are evolving and the perceived value of higher education is in constant flux, held hostage by raging culture wars.
None of these forces are exactly new or unforeseen, but the pandemic put them in overdrive. As a result, facilities leaders shifted into an unfamiliar spotlight, their newfound influence over institutional decisions matched only by the gravity of those decisions. The moves they make in the next few years will have consequences that resonate over the next few decades—and beyond.
That's why facilities leaders can't afford to return to their old role: one where they reacted to problems as problems arose, often by asking for money that may or may not have existed. As Gordian's Vice President of Market Strategy & Development Peter Zuraw and APPA's President & CEO Lander Medlin argued in a session at the Higher Ed Facilities Forum, the time has come for facilities leaders to help steer the ship itself.
"That influence you garnered at that moment, that influence you garnered because you were present, that influence you garnered because the problem needed your leadership—that influence you have is something you simply cannot lose," Zuraw said. "You cannot give it up. You cannot relinquish it."
Telling a Different Story
Gone are the days when facilities issues can be tackled in facilities offices alone. To deal with the challenges ahead, leaders need to bring facilities conversations to the boardroom—and they need to lead those conversations in a way that meaningfully impacts their audience. "Storytelling's gotta change," Zuraw said. "We're gonna have to tell a different story."
"The problem isn't that your air handler is broken; it's that your institutional leaders don't fully understand this."
Drawing on the work of marketing guru Steve Nazarian, he recommended two guiding questions. One, you should ask what problem you're trying to solve for your audience. Two, you should ask what common ground exists between you and your audience.
To illustrate what these questions look like in practice, he offered the example of a broken air handler."The problem isn't that your air handler is broken; it's that your institutional leaders don't fully understand this," he explained.
"That's the problem that you should be working on. Stuff's broken. It's going to fall off your building. It's going to happen. The issue is, how do you get the rest of the community to understand that?"
The common ground, then, is the shared interest everyone has in a successful future—one that probably depends on functional air handlers. Zuraw stressed, however, that it's okay to acknowledge uncertainty about that future. "A shared vulnerability is just as good as a shared strength in bringing people together," he said. "That's a really important thing to keep in mind as you're thinking about the process going forward.''
Equally important is speaking to organizational leaders in their own language. "Their terms, not facilities terms—that's going from the problem to a common ground to a shared understanding," Medlin said. She recommended tying facilities issues to even higher-level concerns, like risk exposure, investment disruption, program continuity, future program compatibility, and adaptability.
"Consider the evolving student profile and that diverse community's needs," she said. "'Because it's getting much more diverse. If you think about that and adaptability, you can get your head around how you might be able to explain these things in a way that starts to get to that common ground."


Frameworks for Engagement

To help facilitate these conversations, Medlin and Zuraw offered three strategic frameworks: "Plans for Place," "Resources for Service," and "Assessments for Stewardship."
Plans for Place, Medlin explained, focuses on the processes needed to align built environments with institutional missions and programs:
Substantive alterations to program offerings and the space resources needed require leadership decision making with measurable outcomes.
Ensure the alignment of critical campus planning voices for new space, existing space use and lessons learned from the pandemic.
Competition in the marketplace is evolving and will require prioritization of your institution's offering to be sustainable.
Ensure your institution plan links today's realities with the institution's future state while maintaining flexibility and adaptability of response and associated circumstances.
Assess those facilities that cannot or should not be sustained and map out a plan for their removal.
Resources for Service, meanwhile, proposes ways of addressing operational needs and opportunities:
Determine whether the planning and budgeting model presently in use is informing your future operating circumstances.
Assess whether the use of your assets (buildings, technology, human resources) align with the evolving institutional program.
Effectively maintain and operate your physical assets with an eye on successfully managing the risks they present.
Establish an effective way to align space and program needs that includes a method(s) to manage space demands and use. Alter space use practice and needs to match evolving teaching and working practices.
Finally, Assessments for Stewardship outlines strategies for sustaining built environments:
Identify the tools you are or need to be using to measure success.
Determine whether your plan is adaptable for multiple future scenarios or simply a vision/hope.
Assess whether your facilities decisions going forward are a lagging investment and what action(s) you will take and/or the things you will stop doing.
"These are exciting ways to really get your hands around a conversation with senior institutional officers," Medlin said. "This begins to build your common ground."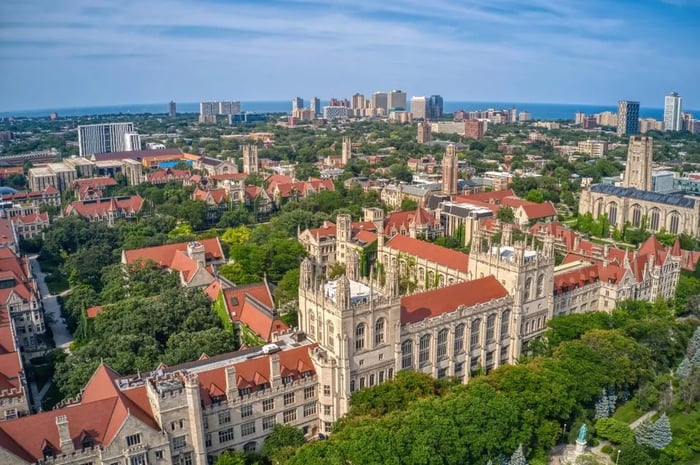 Creating the Future
As the session wrapped up, Zuraw offered three questions for facilities officers to ask themselves as they integrate more deeply into the leadership of their organizations: "What are you doing with what you know? How do you know what you know? And what are you prepared to stop doing?"
They're simple questions, he acknowledged, but they're also deceptively big ones: they call for new ways of thinking about a role that's traditionally been "a service organ" but now needs to evolve into a lever of power. "You have to change the way you have these discussions," Zuraw concluded. "You have to move from being reactive to participating in the leadership of the process to create the future."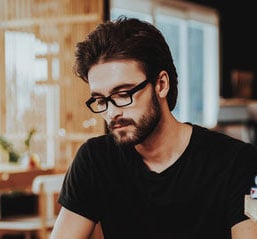 Posted by
Steve Manning is a journalist based in Idaho. When he's not writing, he can usually be found at the theater or taking his dog on a hike. If he could only go to one restaurant for the rest of his life, it would be Al's Place in San Francisco.
Join us at HEFF!
An interactive retreat for facilities leaders at the nation's top colleges and universities.
Nov 12-14, 2023 | Austin, TX
Learn More