Jaime Paris Boisvert has seen the evolution of technology in a number of industries. While working in telecommunications, she witnessed the slow demise of metered long-distance; then in electronic security, she saw firsthand the switch from time-lapse VCRs to digital recorders.

Now, as director of the higher education market for Johnson Controls, Paris Boisvert once again is seeing change unfurl in facilities organizations at colleges and universities across the country as they prepare for a new generation of employees, and work to stave off enrollment declines.

"At JCI, I've had time to talk with institutions across North America and understand the trends in different regions," Paris Boisvert said.

She discusses these insights and how they fit into the future of higher education institutions across the country.
What are some trends you're seeing at higher ed institutions right now?
There are macro trends that are impacting colleges and universities across the board; many deal with revenue. Enrollment declines are a reality at many institutions. In some cases, tuition is capped or has gone down, and that's happening at the same time as discounting is going up. So that has forced some creativity, with some schools tightening the belt and finding ways to operate with less, while others are looking for alternative revenue methods.

We're also seeing another trend in creative revenue streams with a focus on research and the commercialization of intellectual property – institutions bringing in top talent that get published and bring in grants.

In parallel to the revenue trends is an aging workforce. The average age of facilities staff is in the upper 40s or low 50s. You have all this institutional knowledge you're trying to capture and pass along, but you also have a smaller generation coming in to take those roles. How do you address those challenges? Top of mind is attracting and retaining talent, and how to take a different approach to work. If you had 3.5 full-time equivalent positions, how can you achieve the same outcomes with only 1.5 FTEs? Institutions are looking to new models to achieve the needed outcomes when it comes to their buildings and infrastructure.
"You have to look at investing in people and infrastructure like you're in your 30s"

There is advice that is being given to higher ed facilities leaders today that I think makes a lot of sense. You have to look at investing in people and infrastructure like you're in your 30s: You want to make good investments for the future, looking long-term, and not getting too conservative, as though you are preparing to retire. It's finding a balance of what works now and sets your institution up for success in the long-term.
What are some regional issues you are seeing in terms of the topic of resiliency?
Generally, schools in the Northeast and on the West Coast are heavily focused on net-zero or making a movement toward carbon reduction. They are looking at resilience through the lens of global climate impact. In other areas, resiliency has more to do with the extreme weather events already being experienced as the result of climate change.

Across the South, the conversation is about resiliency. Reducing the carbon footprint is important, but they want to address being resilient in terms of weather events like hurricanes and other flooding events, or the ice storms across Texas last winter. Those extremes prompted the need for resiliency as a priority.

The schools in the Northeast, Midwest and Pacific Northwest are seeing a migration of students out of those areas because of the cost of living and extreme weather conditions. What that means is that institutions there are fighting for local students, and enrollment is an issue. Some of these institutions are facing a challenge of financial resiliency.
What advice do you have for facilities leaders? What should they be thinking about and taking seriously?
There are two ways to look at resiliency: being proactive or avoiding the problem altogether.

The highest-risk areas are those that have been the victim of deferred maintenance. The resiliency of buildings and infrastructure is greater when deferred maintenance has been addressed. Keeping buildings operating in a state similar to when they were built allows them to beat weather extreme events.

Determining tolerance for vulnerability is also important. There's a little gamble involved; you are doing the best to assess what the potential risks are moving ahead. Do you have a research facility that uses radioactive material? Your risk tolerance is going to be very low there, versus something you're going to be able to more readily replace or a risk you can tolerate.
"It's easier to come back from something that is in decent shape versus something that is 20 years gone"
The first thing you think with resiliency is making something indestructible, but you also have to address decay when facilities and infrastructure go un- or undermaintained. It's easier to come back from something that is in decent shape versus something that is 20 years gone and will require the replacement of pieces of equipment that aren't even manufactured anymore. Now the investment could be a full system replacement versus repairing in place.
What are the biggest vulnerabilities you see?
As I've talked with institutions, one of the challenges I'm seeing is that there are some schools taking a wait-and-see approach. But the writing is on the wall. From a financial perspective, you have to take a proactive approach to both maintain and even grow revenue and to decrease costs, and you can only cut costs so much. What can you do to make sure you have strong enrollment? What can you do to find other revenue streams to support the institution?

There are institutions that are thinking, "Oh, we'll just weather the storm." They were predicting crises prior to the pandemic, then the pandemic hit and they said, "Well, it's the pandemic;" but those crises were teed up. If you were on a bad trajectory, the pandemic could have a catastrophic effect.

There were a few institutions that closed over the last few years for financial reasons, and I think there will be more mergers and even closures. If you think it's going to go away, it's probably not.
What might be a few avenues in which institutions can address these vulnerabilities proactively?
You have to show good fiscal responsibility and make good, thoughtful cost reductions where appropriate, but also look forward to how to retain enrollment and consider programmatic offerings. This is also the time for innovation. The pandemic has highlighted the importance of place for colleges and universities. Facilities administrators are uniquely positioned to partner with academic leaders to guide space use and related investment methodology. Institutions must be agile in terms of responding.

In terms of enrollment, there were many institutions that were doing full brick-and-mortar teaching, but now they are offering full online, remote options for certain programs. Many are high-profile schools. It's good, and an innovative approach. This new value proposition will change campus master planning from simply building new buildings to focusing more closely on renovation, repurposing, and capital renewal strategic investment in the built environment to support the institutions' mission and strategic plan.
There's been a lot of talk about public-private partnership opportunities for higher education institutions. How can that impact the future?
I think one of the most important things for institutions to be doing is planning ahead and seeing the shift in the market. With public-private partnerships, you address your infrastructure; if you don't want to invest in a new building or new infrastructure, you can buy the outcome you need (e.g., clean, reliably priced power or new dorm rooms) as a service.

The model is really about risk transfer – you don't have to take on the risk of maintaining the building in the long term, or worse, letting deferred maintenance build up. A public-private partnership [P3] allows facilities leaders to partner with a large, stable corporation to operate part of their campus for 30 or 40 years or more, so they can transfer the risk of hiring, training, and retaining staff to a partner who specializes in the technologies and talent associated with operating buildings.

In the market, we're seeing that there are schools looking at P3 as a monetization plan: you'll write us a check for the asset, we'll operate it, and you'll buy back what you need over the course of the 30+ year term. While these deals are high profile, most schools aren't in a position to do that. We are seeing more of a need for a partner they are engaged with because they want to optimize what they have – to rethink first-year student housing in order to drive enrollment or to invest in on-campus clean energy generation sources for reliability to limit cost volatility and to deliver on decarbonization commitments. There are a lot of options for P3s, and we're seeing schools get more innovative.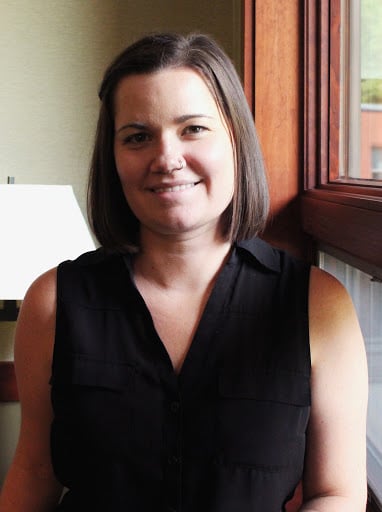 Posted by
Ashlee Kieler is an experienced multimedia journalist based in Iowa. She is passionate about telling stories about healthcare, education, retail and a smorgasbord of other topics.
Join us at HEFF!
An interactive retreat for facilities leaders at the nation's top colleges and universities.
Nov 10-12, 2024 | Tempe, AZ
Learn More