Big things are coming for one of the fastest growing public universities in the nation. Major building and renovations are on the horizon for Virginia Commonwealth University, better known as VCU. Richmond, Virginia will experience a significant transformation over the next one to two decades via the school's latest capital improvement plan, which will be presented to and voted on by the university's Board of Visitors in the upcoming months.
Entitled OneVCU, this master plan is sizeable and bold. The scope of the more than 30 planned projects is massive: estimated costs range from $1.5 to $2 billion, and the timeline could span two decades of new construction and renovation of existing facilities on the 173-acre campus located in the heart of Virginia's capital.

The plan will address downtown street improvements, transportation, and parking needs, and entails an array of projects including a new student common hall, an Honors College, additional campus housing, and new buildings for the Pauley Heart Center, the performing arts, and a neuroscience facility.
We sat down with Rich Sliwoski, Associate Vice President of Facilities for VCU, to learn more about this large endeavor that will beef-up and improve the university's infrastructure for its students, professors, and staff, while simultaneously offering economic opportunity for both the city of Richmond and some of its local residents.
What were the driving factors behind OneVCU?
Rich Sliwoski: For our first time, we are developing a new academic strategic plan, and both coincided. The last time we did a master plan was 2004 with just an update in 2012. So it was time to break it down because needs are constantly changing. We have increased our enrollment in recent years: we now have 31,000 students.
Tell us some of the challenges faced in developing this capital improvement?
Sliwoski: We are pretty much landlocked… by neighboring historic districts. There's only one way for us to expand. So our approach has to be a surgical [one]: where we look at how we maximize what we have in terms of land. One of the concerns the city has is if we buy land, it takes us off some of the tax roll. But if you look at it another way, we will create other economic opportunities which will generate more tax revenue. And our acquisitions are very targeted. You can't afford to just buy a piece of property and allow it to be fallow.
Which departments were instrumental in developing the master plan?
Sliwoski: We led the charge on this. Our engagement has been extensive. I think we've had 101 interviews and meetings, and over fifteen thousand unique website visits. We've included about 20 of the city's plans, to make sure we incorporated our goals with Richmond's.
What is a component of OneVCU that you are looking forward to implementing?
Sliwoski: One of our basic tenants was placemaking. So we're going forward with what we call the Front Doors projects. Because we're an urban university, how do know you're on [VCU's campus] without being overpowering or too in your face? We're making some of our intersections more pedestrian friendly, and creating more collaborative engagement spots for students.
[Insert Paragraph 2]
Tell us more about the projects
—

what opportunities will the new facilities offer VCU's students, faculty and staff?

Sliwoski: One of our early projects we're looking at is an Honors College. A little-known fact is that VCU has [one of the] the top fine arts schools in the public sector. Overall, [we're] number three in the country behind Yale and UCLA. We're looking to build a performing arts innovation and engagement center. So this will not only have the performing arts theaters but we're partnering the School of Medicine and the School of the Arts, such as having a resident doctor living within [the School of the Arts].

Everything we're trying do is make things more inter-disciplinary. So we don't just want to build an engineering or science building. We are planning to build a trans-disciplinary neuro-science building. We had about 20 folks deciding how much clinical research, computationally oriented research etc… is there going to be hoteling for clinicians? So if they don't have a spot, they can move in and out and schedule a temporary place [to live and work].

Another project would be our new STEM building. That should be breaking ground next summer. Math, biology, psychology, chemistry, and physics will be located inside, and all of the sciences will be in new labs.
What kind of innovations will be included in the new facilities?
Sliwoski: [Insert 1-2 paragraphs]
How will construction impact VCU's day to day operations on campus? How about the downtown Richmond area as a whole?
Sliwoski: [Insert 1-2 paragraphs]
How will this expansion impact the local community?
Sliwoski: VCU's President Dr. Michael Rau had a vision. We are an urban university, and it's incumbent upon us to have a positive impact on the city. So as an engineer I thought, how could I help? We were importing folks from Raleigh, North Carolina to install drywall. We've got up to $2 billion worth of work over the next 10 years, and [there was] a 40% poverty rate in Richmond. How do you break poverty? You create jobs. And you're going to have to hire the people that you train.
Workforce development is key for us because there aren't enough folks to come in and build. It will be a game changer because there will be a $1.5 billion renovation of the Navy Hill redevelopment area.
We're employing folks who have difficulty getting jobs. We invest to outfit local residents and employ training programs that we know to give more career development. We've trained about 27 folks so far, and it's absolutely changing their lives. It's that sort of out-of-the-box thinking that we're trying to enact and employ.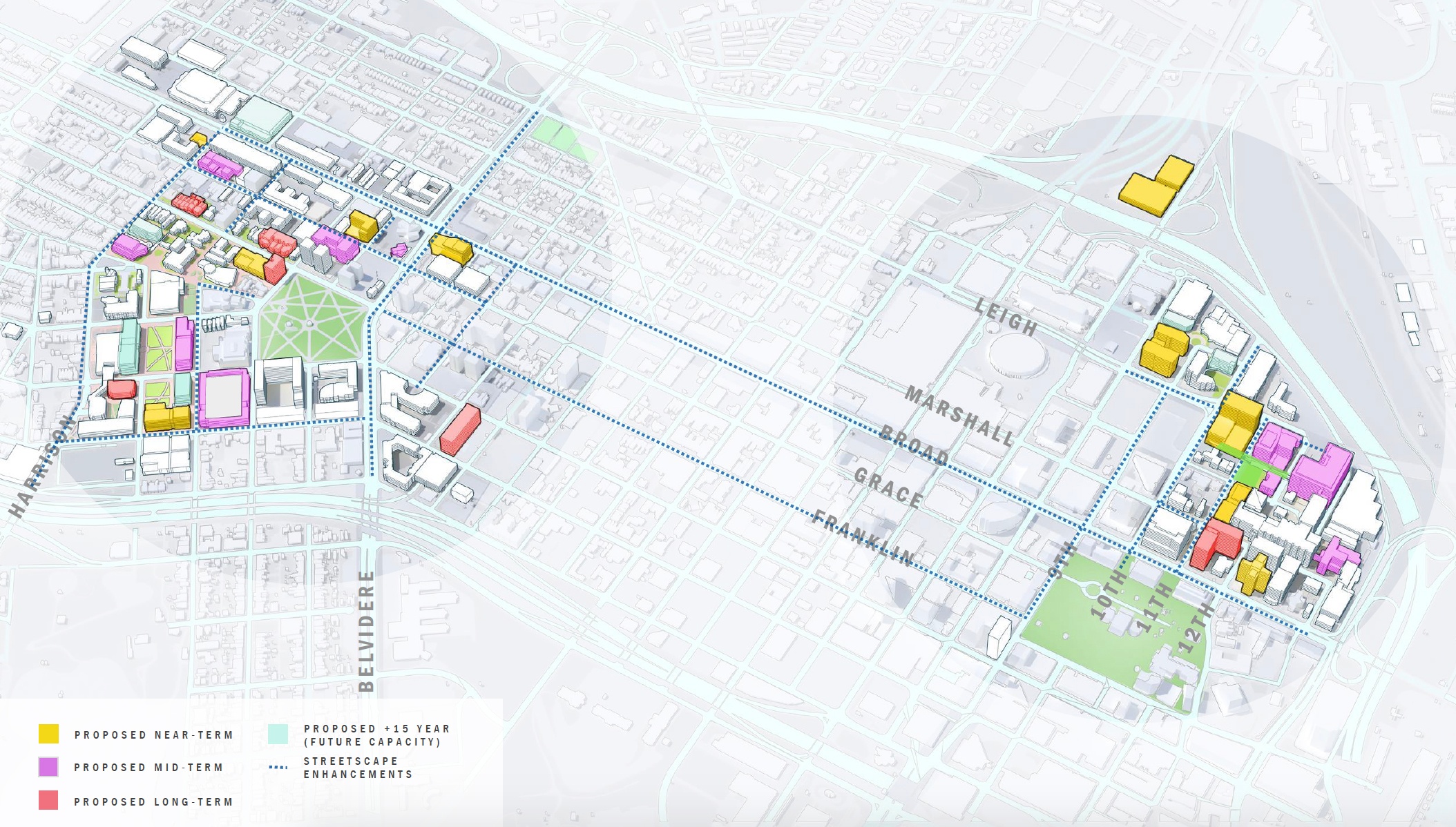 For other universities looking to expand, what would be a lesson learned to pass along?
Sliwoski: The master plan is not driving the academics, its vice versa. The feeling of 'we are here to support you through this.' In the past it's been a direct reflection of what senior leadership wants, not considering the staff or the students themselves. Academic needs are paramount.
Is there any component still pending? When will the BOV approve OneVCU?
Sliwoski: The [recent] hurricane delayed us and pushed our agenda back one meeting. So we'll be presenting this to the B.O.V. in December, with a vote for approval set for February '19. Typically master plans are, 'we want to do this project and then this one,' etc. We've taken things a little deeper this time and brought in a financial consultant. We wanted to show that it was realistic, and how we were going to fund all of this: factoring in debt capacity, fundraising, support from the state... And we wanted to show how we were going to achieve it all, not just worry about the money later.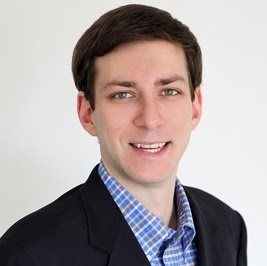 Join us at HEFF!
An interactive retreat for facilities leaders at the nation's top colleges and universities.
Nov 10-12, 2024 | Tempe, AZ
Learn More