When Nido Qubein joined High Point University as their seventh President in January of 2005 the school had approximately 1,400 students on a 92-acre campus and ranked 17th among other small Southern universities on U.S. News & World Report's annual college report.
Fast forward to today, High Point has grown leaps and bounds. Since Qubein became president, HPU has invested $2.1 billion and quadrupled the size of its campus, quadrupled its student population, tripled its faculty and added 90 new and acquired buildings.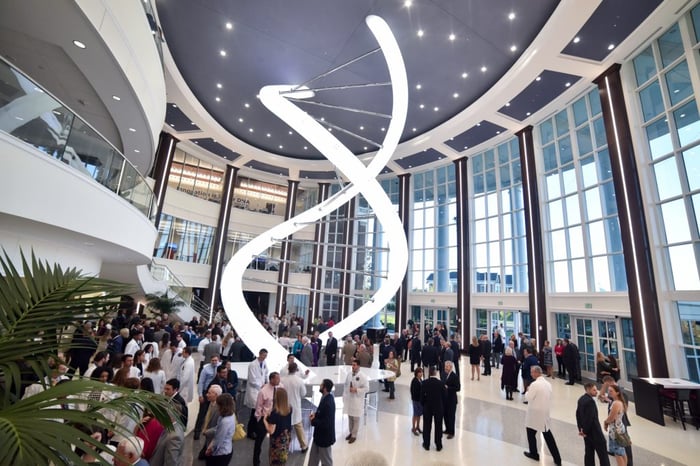 Congdon Hall opened in 2017
In the 2019 edition of U.S. News & World Report's "America's Best Colleges" High Point was named No. 1 twice. No. 1 Best Regional College in the South (with a perfect overall score of 100) and No. 1 Most Innovative College in the South for making the most improvements in terms of curriculum, faculty, students, campus life, technology and facilities.
"Everything Nido touches turns to gold...or at least it sure seems that way," says Allen Johnson, editor of the Greensboro's News & Record. "He's a force of nature."
What Dr. Qubein has achieved throughout his career is both remarkable and inspirational. Prior to High Point, Nido served as chairman of a consulting firm with clients in business and professional services. He was an internationally-known leader and speaker giving more than 7,500 business presentations worldwide.

His experience led him to help grow a bank in 1986, and today he serves on the board and has chaired the executive committee of BB&T, a Fortune 500 financial corporation. He is also chairman of Great Harvest Bread Company and serves on the boards of La-Z-Boy Corporation and Dots, LLC.

In 2013, The Biography Channel produced a documentary that celebrated Qubein's extraordinary life and his efforts to lead High Point through unprecedented growth in the heart of the great recession. (You can watch the Emmy- nominated documentary Nido Qubein: A Life of Success and Significance here.)
As a university president who continues to lead a major campus transformation, we are beyond excited to share that Dr. Qubein will be the keynote speaker at the 2019 Higher Ed Facilities Forum.

In advance of his presentation, we caught up with him for a brief Q&A...
Since becoming President, HPU has grown leaps and bounds. How essential is the role of facilities management to the academic mission of HPU? How do you ensure that facilities and support services are totally aligned with your vision?
Facilities play a huge role in the success of our institution. Envisioning, designing, building, and maintaining state-of-the-art facilities – even when the cost is higher than normal – is of utmost importance in attracting new students, ensuring that students receive an extraordinary education, and providing for faculty and staff appealing and functional workspaces.
A big challenge for facilities organizations is attracting younger generations to work in their field and then developing them to be future leaders. What should facilities leaders be doing to correct this?
It's like any other work sector: facilities leaders must transform and re-culture their teams, and provide them the training and education required, to attract the best candidates and create an inspiring environment for work. Everyone wants to feel a part of the team and senses that they are helping to achieve success. At HPU, we acknowledge people often and provide rewards for good work.
We are living in truly transformative times. From artificial intelligence, voice tech and on-demand services, how do you envision higher ed changing in the future?
Higher education has no choice but to catch up with our fast-moving, globally-focused, technology-laden world. It's what parents and students expect. It's what the job market demands. It's what stellar faculty need.
Campus security continues to be a top concern. However, there is still a lot of uncertainty over how to best prevent campus violence. What innovative approaches are you taking at HPU...especially as you expand the campus?
Our number one priority is the safety of our HPU family. We have made significant investments in a well-trained and well-resourced security team. We have 85 security officers, hundreds of cameras, and modern back-room operation. While students don't feel it, the campus is secured in responsible and appropriate ways.
Clayton Christensen claims that the business model of higher ed needs to evolve and predicts that up to 50% of US colleges will be bankrupt in the next 10-15 years. Do you believe that is accurate? If so, what should institutions be doing now to prevent this?
Wow! I doubt that many schools will shut down. Universities have "nine lives." A better way to state it: Many universities will not be relevant or sustainable unless they now seek to operate using business principles and adhere to proven fundamentals of fiscal success (more revenue from more sources), improve retention, invest in ensuring students get jobs, attract the best faculty, and provide inspirational leadership. It isn't easy but it is possible.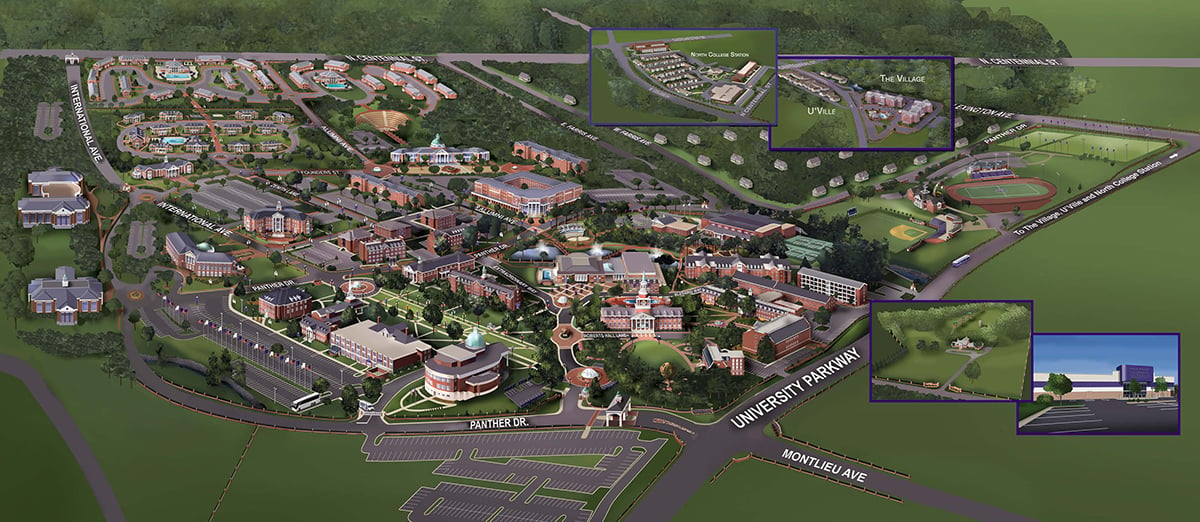 High Point University campus map
What upcoming project(s) are you most excited about?
Our university brand is growing by leaps and bounds. Our rankings in U.S. News and World Report and Princeton Review are most impressive. We have $225m under construction now – we are determined to keep up our facilities and provide the best learning environment for our students. Soon, we will build a library, another academic building, an ice hockey arena, a conservatory, and possibly a parking garage.
Looking back...100 buildings later. If you could change one thing?
If I could change one thing: I'd have let go of the non-performers faster. They can be a drag – but my soft heart interferes with my logical thinking at times.
You give motivational talks on how to sell effectively. Are there any sales skills/principles that you believe facilities leaders should learn?
The key to effective selling is to CONNECT with people. What are their goals, desires, fears, needs, and how can you honestly and professionally help in those areas. Relational capital continues to be as important as reputational capital.
Two words to best describe your presentation style?
Engaging. Substantive.
What is the best book you've ever read?
Best book ever? Oh, come on … I'm trying to make it to Heaven. The Bible.
Second best book: Anything on leadership, vision, philosophy.
If you could only listen to one musical artist for the rest of your life who would it be?
I have an eclectic style about most things … so, again, you're putting me in a corner. I like Celine Dion. And Josh Groban (who just spoke at our commencement). And of course our own HPU University Singers!
---
Dr. Qubein will be the Opening Keynote speaker at the 2019 Higher Ed Facilities Forum taking place April 7-9 at the Margaritaville Beach Resort in Hollywood, FL. Learn how to join us here.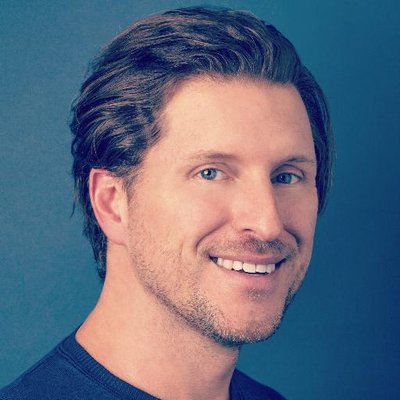 Posted by
Michael P. Owens is Co-Founder + Managing Partner of influence group, a leading producer of content and events in real estate, technology, design and construction.
Join us at HEFF!
An interactive retreat for facilities leaders at the nation's top colleges and universities.
Nov 13-15, 2022 | Palm Springs, CA
Learn More