With more than a decade of experience in the world of access solutions, Jeremy Saline, senior director of business development for ASSA ABLOY Opening Solutions, has special insights into what the education and healthcare industries are up against when it comes to access control and other door security solutions.
Yet the last year has proven to hold a few surprises for Saline and the industry, namely the acceleration of retrofitting doors and other access points with solutions to mitigate the spread of COVID-19.
Whether that meant installing fully automated touchless, sensor-activated door opening systems or retrofitting doors with mechanical foot or arm pulls, ASSA ABLOY has seen an uptick in implementation on higher education campuses.
"We're providing the best-in-class touchless and less-touch solutions without compromising safety and security," Saline said.
He discusses the ways in which the pandemic has propelled the implementation of new access systems and how they fit into the future of higher education facilities.
Has the pandemic changed what ASSA ABLOY offers to make schools and spaces safer?
Our core mission has always been the safety and security of spaces, and the people and property that occupy those spaces. With the COVID-19 pandemic, particularly in higher education, there has been heightened awareness that our solutions, which have always provided safe and convenient access for people to navigate through a facility, also offer additional benefits in terms of health and wellness.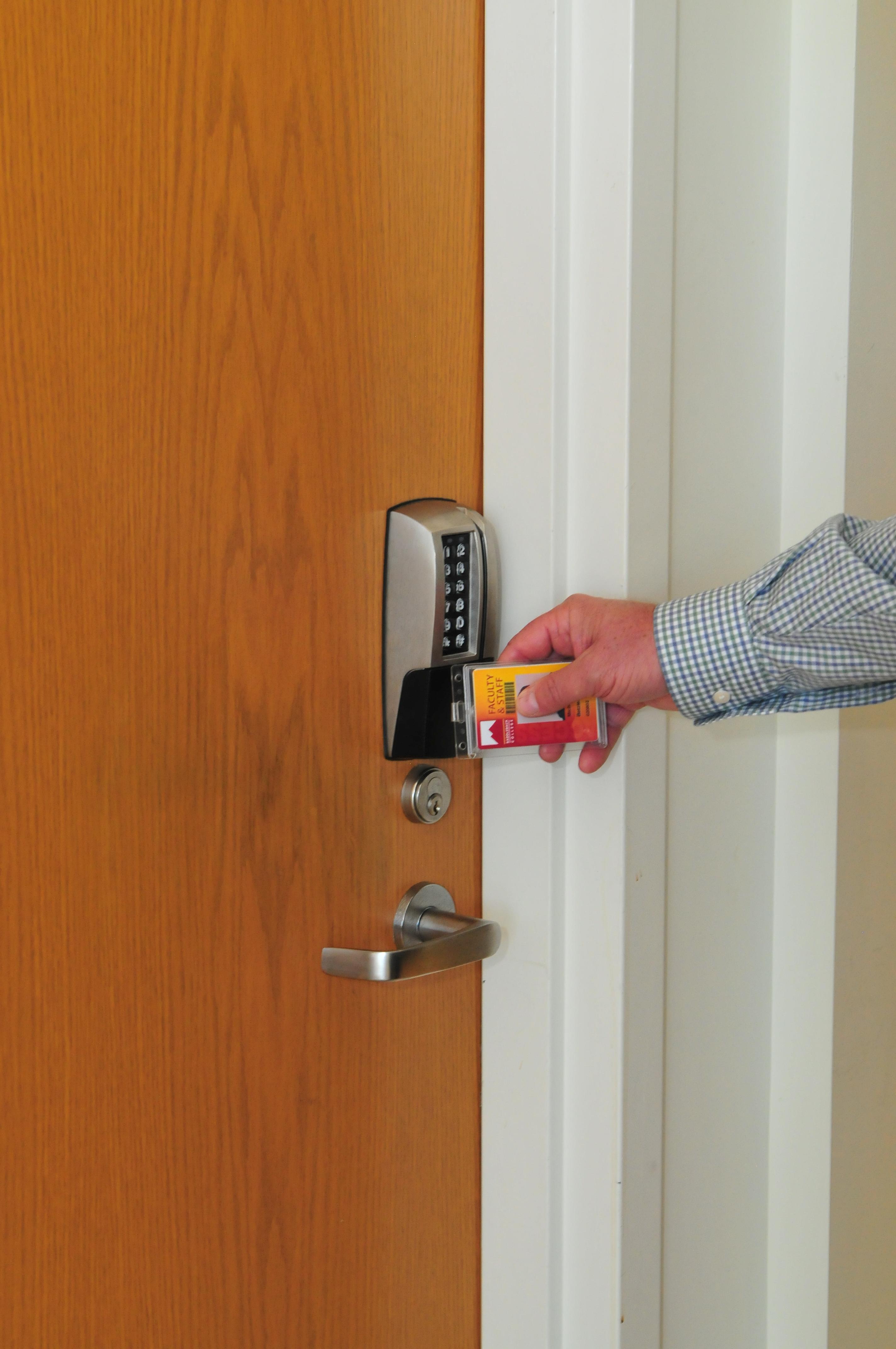 We are seeing organizations use access control to manage access to spaces, control the number of people within a given space, and for contact tracing. In addition, we are seeing continued growth of mobile access, because it offers students the level of convenience they have come to expect as well as a contactless way to issue credentials.
There are also mechanical solutions that are hands-free, allowing you to use an arm or a footpull to open a door. You may have seen this in an airport or retail restroom where you can use your foot to open the door without having to touch the handle. These solutions already existed, but there is now more awareness and interest.
In higher education, there has been a huge interest in the return to work and what that was going to look like. Have you seen considerations for access control systems for the purpose of controlling shared spaces?
I think, organically, institutions are moving more of their openings toward access control, whether that's classrooms, residence hall rooms, or shared spaces. COVID has brought the need for access control to the forefront of their minds because it is the best way to better control the flow of people through buildings without them feeling restricted. This is especially challenging on a college campus, because it is a more open environment. Well thought out access control can help ensure the proper level of control while maintaining that sense of openness and freedom.
What trends are you seeing in higher education with regard to upgrades and new installations? Are they focused on access control or mechanical solutions?
Creating a safe and secure learning environment has always been a top priority for institutions. The pandemic has made this even more challenging and as a result, many campuses are making upgrades, particularly in high traffic areas. There is also increased demand for student housing, driven largely by requirements for single occupancy, which will lead to an increase in new construction.
There is a need for both access control and mechanical solutions, depending on the specific use case for each opening. High-use doors are a great application for a wave-to-open solution that reduces touchpoints and enable seamless movement throughout a building. We are also seeing a large uptick in mechanical solutions, such as hands-free arm and foot pulls that can be affixed to existing doors as a simple, cost-effective solution to reduce touch.
Did ASSA ABLOY create any new products to specifically address COVID?
While we continuously develop new products to address the changing security requirements of the world around us, we had many existing solutions available to address the new requirements and expectations for healthy spaces due to COVID. These trusted and proven solutions are now more front-of-mind for campuses as they work to mitigate the spread, and we are here as a resource to help schools provide a level of comfort for parents and students.
How will the need for mechanical solutions and access control change your products?
ASSA ABLOY will continue to develop solutions that help achieve safer, healthier and more secure environments. By listening to the needs of our customers and anticipating how we can optimize the student experience, we'll be able to create intelligent solutions that support the long-term plans of today's colleges and universities.
How are the changes you're seeing today going to impact the future of higher ed buildings?
We'll continue to see increased adoption of touchless solutions and expansion of access control as more and more funding becomes available to add these solutions deeper into facilities. It's important to know that we are continuing to innovate and provide technology that allows colleges to integrate into existing systems. I think we will also see more campuses build these systems into new construction projects; it's just the right thing to do.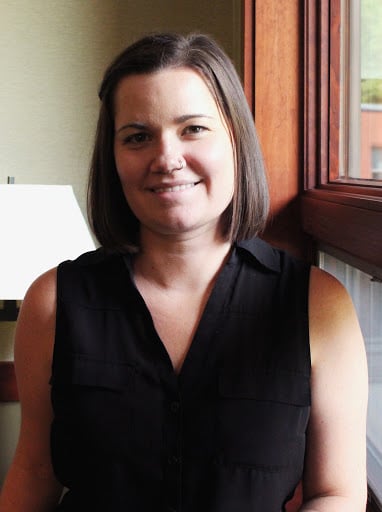 Posted by
Ashlee Kieler is an experienced multimedia journalist based in Iowa. She is passionate about telling stories about healthcare, education, retail and a smorgasbord of other topics.
Join us at HEFF!
An interactive retreat for facilities leaders at the nation's top colleges and universities.
Nov 13-15, 2022 | Palm Springs, CA
Learn More