When the University of South Florida started construction on the Morsani College of Medicine and Heart Institute in 2017, the sum total of medical knowledge in the world doubled every 75 days. By the time the 13-story, $173 million building opened in downtown Tampa three years later, that body of knowledge was doubling every 23 days.
The building's designers, clearly, had quite the lofty mandate: to design a building that would provide a state-of-the-art education not only to today's medical students, but to medical students years and decades from now, in a future medical landscape they could only begin to imagine.
As USF's leadership set about developing its guiding principles for the project, they settled on two essential lodestars: flexibility and adaptability. As USF Director of Design and Construction Steven Lafferty explained at the Higher Ed Facilities Forum, these aren't quite the same thing. Whereas flexibility denotes the ability to change without compromise, what he called the Gumby-like quality of bending easily without breaking, adaptability is a more Lego-esque quality of being able to adjust to new conditions.
During his presentation, he explained what these qualities mean for USF's sleek new medical school, and why they're so important to the future of higher education.
Bouncing Back and Forth
The Morsani College of Medicine's embrace of flexibility and adaptability is most evident in its adjustable classroom spaces, each designed for a variety of class sizes and learning modes. A Skyfold partition allows the 400-person auditorium to divide into two 200-person lecture halls; 100-person classrooms break down into 50-person classrooms, while more intimate 24-person spaces can be divided into even more intimate 12-person spaces.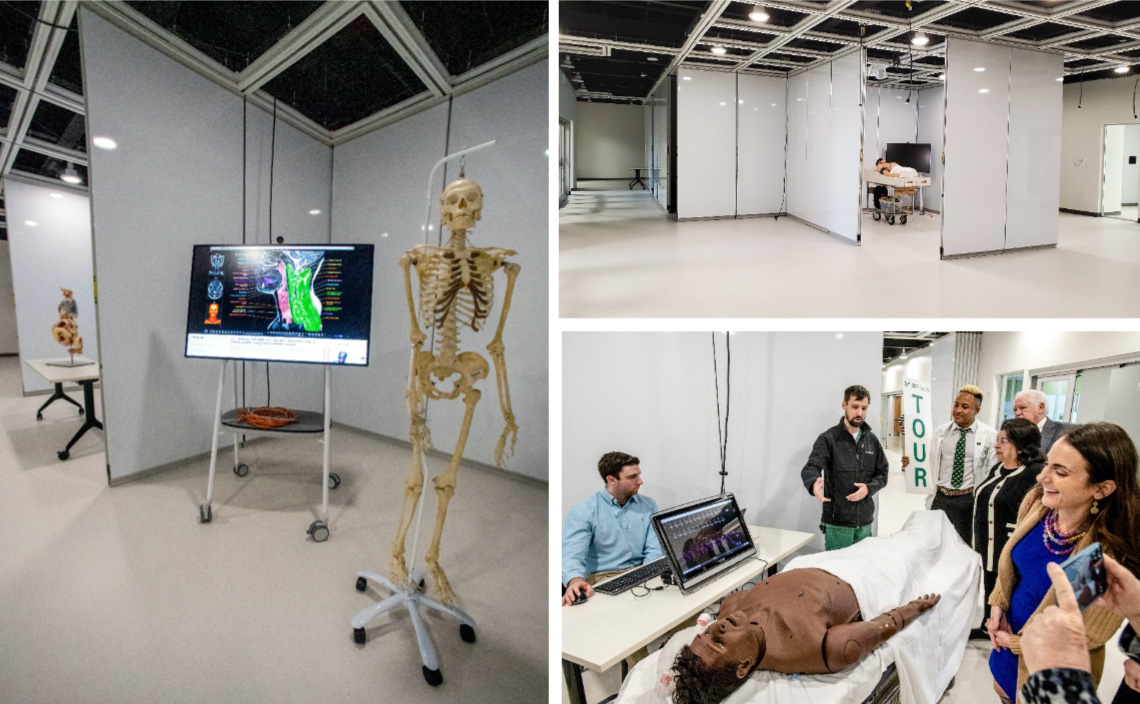 This allows for a flexible approach to pedagogy that seamlessly transitions between different types of educational programming. A 20-minute lecture on the history of the stethoscope, perfectly suited to adult learners' attention spans, can break down into small group practicums before students head into the experiential learning lab, a black box theater-like space where teachers can set up simulated exam rooms (or whatever else their lesson calls for).
"They can bounce back between pedagogies in a really short period of time," Lafferty said, "and take the theory, take the interaction, and change the way education is delivered – from being in a classroom for 60 minutes at a time to 15- to 20-minute chunks – very easily, very quickly, very flexibly."
Everything can be moved around and reconfigured. Everything's modular, everything fits together.
It's not just the rooms themselves that are flexible. "Everything's on wheels," Lafferty said. "All the chairs are on wheels. All the tables are on wheels. Everything can be moved around and reconfigured. Everything's modular, everything fits together."
The ultimate result is that the building better serves students while giving more power to educators, who can ensure that the space they're teaching in is suited to what they're teaching: a lesson on how to recognize victims of human trafficking, for instance, is much more effective in a small classroom (or simulated exam room) than a massive auditorium.
"A Great Space with Lots of Flexibility"
That's not a knock on the College's auditorium itself, which is no small feat of design and engineering. As Lafferty explained, the room needed to be a flat-floor space suitable for any number of purposes: banquets, seminars, teaching in the round. It also needed to be a double-height space without any columns disrupting visibility or adaptability.
Built on the second floor of a 12-story building, it also needed considerable architectural support. "We had to have some huge transfer beams," Lafferty said. "We had four beams that were literally six-foot-wide, 12-foot-deep solid concrete spanning 84 feet. They were pretty massive."

The fun doesn't stop there. To ensure the space can be adaptable to a variety of lighting and audiovisual needs, USF settled on a raised-floor system. Then they installed the auditorium's WiFi under that floor, the first time they had ever deployed in-floor WiFi on such a large scale. "The ultimate result is we have a great space with a lot of flexibility," Lafferty said.
Lessons Learned
Naturally, there were a few hiccups along the way. As the College of Medicine approached its grand opening, its professors made clear they wanted the auditorium space to accommodate smaller group sizes than the building's architects had designed it for, meaning the electrical layout needed a complete reconfiguring. This is where a raised floor comes in handy, Lafferty said, though the process was still "a pain in the rear" that meant pulling out the carpeting and closing down the auditorium for three weeks.
Communicate effectively with all stakeholders, and really understand what the difference between flexibility and adaptability is.
Still, for Lafferty that pain in the rear neatly illustrates the importance of the principles guiding the Morsani College of Medicine: the need to build with adaptability and flexibility in mind, and the value of effective communication between all stakeholders.
Wrapping up, he compared the work of design and construction professionals to a squirrel he recently watched struggle to carry an apple up a tree, only to reach the top and realize the apple was bigger than its head: "What the hell am I gonna do with it now?"
"That's kind of what we do with buildings," Lafferty concluded. "We've got all these great ideas, we get done, then it's all right, what do we do with it now? So I would encourage you, think about it ahead of time. Talk it all the way through…communicate effectively, and really understand what the difference between flexibility and adaptability is."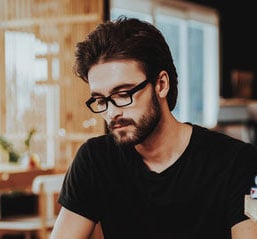 Posted by
Steve Manning is a journalist based in Idaho. When he's not writing, he can usually be found at the theater or taking his dog on a hike. If he could only go to one restaurant for the rest of his life, it would be Al's Place in San Francisco.
Join us at HEFF!
An interactive retreat for facilities leaders at the nation's top colleges and universities.
Nov 12-14, 2023 | Austin, TX
Learn More