As 10,000 Baby Boomers retire every day, a pronounced talent gap spells trouble for the facilities field. While this cohort is saying "Adios" to 9-5's in droves, the Millennials aren't exactly knocking down the door to replace them; in fact, a recent JLL study found that just 43% of the younger generation had even heard of "facilities management." The demand for facilities jobs far exceeds supply, and making this problem more urgent is the higher-than-average age of FM professionals (49 vs. the national average of 43).
With the need to recruit and retain facilities staff being stronger than ever, we spoke to university leaders at several institutions to see how they are addressing this critical issue.
We posed the question: "How is your institution recruiting and developing facilities staff in this unique economy, for both experienced and entry level roles?"
Here's what we found…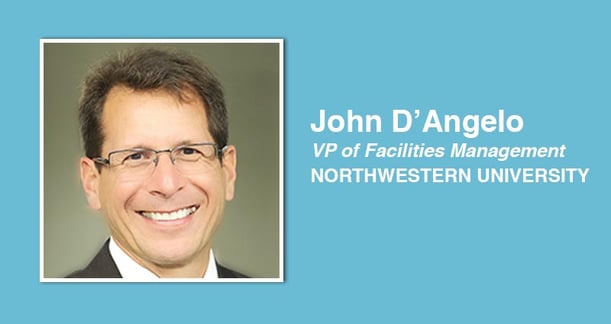 Even just a few decades ago, young men and women would follow their parents into the trades in much higher numbers than today and there seemed to be more of a connection between high schools and trade schools than currently exists. What can be seen is the start of a significant professional trades shortfall. I do believe that we have both an ability to mitigate and a responsibility to our organizations to take a proactive position on addressing this shortfall.
Locally, we can see this happening numerically in ENR's Cost Indexes by City. The January 9/16, 2017 issue has Chicago as the most expensive common labor market and third most expensive skilled labor market out of the 20 cities tracked. Anecdotally I can see it on my job sites when the crews arrive in cars with out of state plates. Internally I see it as my percentage of retirement eligible employees moves up past 50%.
As facilities professionals, we can either compete against each other for the ever smaller pool or we can choose to grow our own trades professionals. I believe the latter is better for our host communities, creates more employee loyalty and engagement for our institutions and is cheaper in the long run.

First, look to the professionals that you already have on board. Make sure that you are keeping them safe so they can stay on the job and keeping them challenged and learning so they want to stay on the job.

Second, partner with your local community to create pools of skilled and common labor and incentivize your contractors to use these pools. This becomes a self-fulfilling prophesy in the sense that the demand and the supply keep driving each other.

Third, create your own skilled trades apprenticeship pipeline. What we have found is that the professionals that Northwestern already has on board are exceptional mentors and teachers to the six young men and women that we bring into our skilled trades program every year and that has made this an incredibly sustainable and cost effective program for us.

Fourth, create an early demand signal through internship or summer youth employment programs. Letting high school aged men and women get exposed to the skilled trades as a profession may help some make a career decision that they may not have otherwise known was open.

Finally, use your positional voice in the industry to help shape the future. I am a big fan of Chicago Women In Trades and support their efforts and am currently partnering with the City of Evanston and with Oakton Community College to create a Pre-Apprenticeship Training Program.

Talking about this one is not enough. As leaders, we need to take action.
"As with everyone else, our facilities and systems are getting increasingly more complex. We realize that the typical "mechanic" can no longer solve a problem at the component level. We need engineering support at the system level to effectively identify and resolve issues," Bailey said.
·"Thus we have focused on enhancing the engineering support available by refocusing engineering time previously spent on routine design/redesign projects for which outside engineers can be hired.
More significantly we've developed a program where our Maintenance, Engineering, and Sustainability programs have come together with some underwriting from Siemens to create an "Energy Fellow" program. Freshman and sophomore students from Engineering, Urban Planning, Interior Design, etc. disciplines can apply for the program and must pass an aggressive screening process to be an Energy Fellow for a semester. It is a one hour class that exposes the group to various energy topics, sustainability connections, and resource consumption issues.

Through campus tours and discussion, students are able to to see how the University operates from a utilities perspective. The final class consists of each Fellow presenting on a project or topic of his/her choice. This program has been very successful.
From the Energy Fellows program, individual Fellows may apply for "Energy Intern" positions within FSU Facilities to assist our engineering, utilities, maintenance, or sustainability programs. This has provided the students with opportunities to work in paid positions on the resolution of specific, tangible, real value problems within the physical environment of their alma mater.
The Energy Fellows program enables us to hire "cream of the crop" engineers, planners and designers with facilities personnel knowledge into entry level advanced thinking positions. This allows them to assume process support positions with increasingly more responsibility while continuing to work and live in a city that they have grown to love at their alma mater. We have found that they will work for us for less than they will work elsewhere.
We have moved more toward multi-craft front line positions in our zone maintenance program with more specialized trades (steam and chilled water production and distribution, high-voltage distribution, building system controls, BAS, etc.) located in central shops. This has best leveraged the skills we now have.
In addition, we constantly work with local community college and vocation-technical schools to provide training programs for our mechanics and technicians and have been able to recruit potential new hires from their certificate classes. We have also found that restricting the complexity of some of the systems our outside engineers want to put into new facilities and standardizing our BAS system has helped us."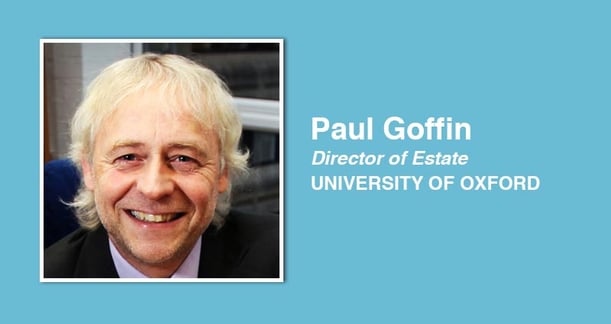 "One of the things my management team and I have been looking at for quite a while is succession planning. Who will replace our employees as they retire and how quickly can we get them up to speed? One of our strategies is to hire apprentices. Currently, we have about 8-10 apprentices in our facilities department and one in mechanical engineering." Goffin said.
"Graduate recruitment is another area we are pursuing. We hire them early in their career and train them. Some will worry about making a significant investment in training new employees as there is no guarantee that they will stay long term. We feel that if we get 2-4 years of excellent work out of them then it is worth it. If they're able to go on to somewhere else after that then we know we've done our job and developed them, so that's a positive. If someone leaves and gets a better job, then we're on the right path.
Goffin added "It is not always easy to attract someone out of the private commercial world to come work for us. The pay generally tends to be better than Higher Ed. So we are looking at paying market supplements to attract the best people to come work here,"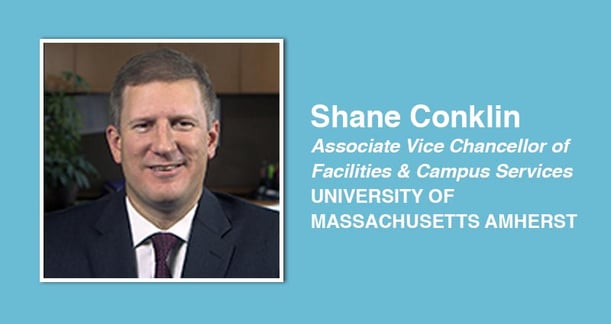 "At the University of Massachusetts Amherst, our physical plant division has taken steps to improve the hiring and development of staff. We developed an apprenticeship program that has been used successfully for new employees to receive their licenses or certifications in trades such as plumbing, electrical, welding, power plant and dig safe.
We have also been successful with an internal training program that assists employees in obtaining licenses and certifications in order to increase their qualifications. We see benefits from attending Military Employment Fairs and developing working relationships with trades schools and trades organizations.
We developed a logical progression of increased qualifications in positions at the shop level. The position description for each position in the shop progresses to the next higher position in a logical order of obtaining higher qualifications. For example, in the lock shop there is an entry level position that requires no license, the next position requires a locksmith license, and the next position requires a master locksmith license. Thus, employees who take the initiative to receive licenses or certifications know there is opportunity for advancement as they are able to apply for higher level positions."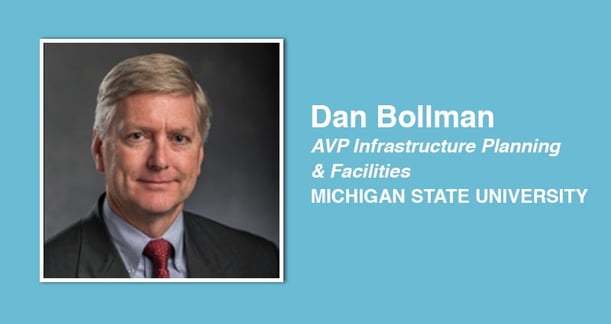 "The MSU Maintenance Services Department is fortunate, as we are still regarded as a preferred employer in the region offering reliable, steady employment with reasonable benefits and wages. For most skilled trade positions like journeyman plumbers, pipe-fitters, carpenters, painters, and electricians that we post and advertise for, we are still getting a high number of qualified applicants," said Bollman.
"We do have difficulty recruiting Elevator Mechanics with a Michigan Class "A" License. To combat that we have established a higher level classification that gets the wage scale more in line with the local unions. We also have utilized an in-house training program that allows us to bring a person in at the entry level and teach that person the trade. After three years of satisfactory or better performance reviews, the Supervisor can recommend and support his Trades Helper to take the State of Michigan Elevator Exam for a class "B" Elevator License. This offers us at MSU some much-needed flexibility.
We were challenged a few years ago with a similar issue with regard to our High Voltage Electricians. To address this we established a higher level classification and created a specialized four-year (in-house) training program to advance those electricians selected into this program. This has proven to be very successful and also has provided us with flexibility and an Expert High Voltage Team.
During the interview process we often ask candidates what brings them to MSU and we will always get one of the following answers. " I hear this is a great place to work" or "I am looking for steady work where I don't need to be away from my family."
This past year we have had an applicant, or two, turn down our job offer because of a wage-related issue, and a couple of newer employees left us because we don't offer post-retirement health care. I expect these issues will be discussed at our next Contract Negotiation process.
I would add that we feel the need to be more strategic and broader in our approach to recruitment. We've recently expanded our advertising by utilizing multiple on-line opportunities to make our staffing needs known. The other important point is that our focus is first on the softer skills of leadership and communication and then on the specific technical skills necessary for the position."
"The lack of skilled construction tradespeople in our region is becoming an acute, if not critical, challenge for us. Owners can dream, architects and engineers can create, and contractors can plan, but without a skilled workforce, enduring facilities are not possible," Marsh said.
"We have relied heavily on our decades-old relationship with local construction trade unions who have done the majority of recruiting efforts to secure an adequate work force, especially during times of peak demand on various project schedules. You might also say that we make a habit of paying our contractors in less than 30 days so we have become an owner of choice for contractors and subcontractors."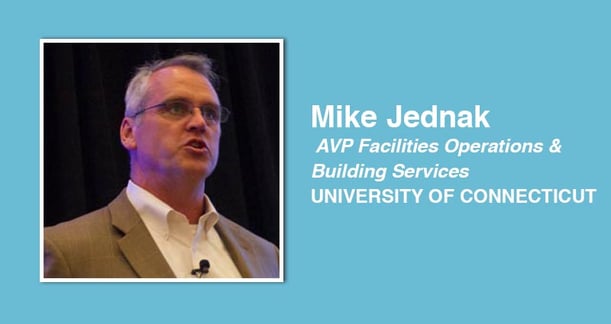 "We have started an apprentice program to bring in the inexperienced and provide active training to our full-time staff through management meetings, manufacturer visits and continuing education group lectures. This is a priority at UConn since we are in the process of building out and renovating much of our STEM space," said Jednak.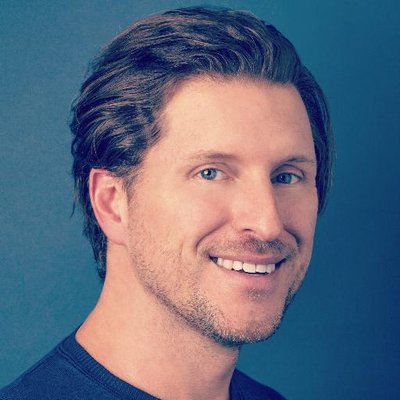 Posted by
Michael P. Owens is Co-Founder + Managing Partner of influence group, a leading producer of content and events in real estate, technology, design and construction.
Join us at HEFF!
An interactive retreat for facilities leaders at the nation's top colleges and universities.
Nov 13-15, 2022 | Palm Springs, CA
Learn More