As the landscape of higher ed continues to be reshaped, the goal of a COVID-era capital plan should be to ensure short-term decisions for survival don't hamper the long-term mission and vision of the institution. With priorities destabilized and resources limited, nimbleness and cost-effectiveness will be paramount.
Even absent the pandemic, capital planning in higher education is unique to other industries. Only in higher education do the capital planning challenges of both business and government overlap. Like a business, a board discusses and ultimately makes major decisions. However, the board reaches these decisions by accepting constant input from stakeholders, like politicians gathering constituent feedback. When it comes to capital planning, the goal for higher ed leaders is to successfully balance the institution's long-term future and its short-term needs. Add in the challenges of stakeholder demands and limited resources and their juggling act is quite impressive.
Maintaining this delicate balance and addressing each challenge takes a coordinated effort between finance and facilities with support from institutional leadership. Most importantly, it requires a clear plan of attack. By organizing the plan's creation into an appropriate framework, seemingly insurmountable challenges can be overcome. The resulting plan will be flexible, sustainable and most importantly, actionable.
Step One: Gather the Right Data
Successful capital plans appropriately prioritize needs while factoring in relative financial impacts so leaders can make confident decisions. This approach is data-driven, but not necessarily to the level of detail one might assume. There is a three-way trade-off between detail and cost and time. Although accurate, hiring engineers to complete a detailed assessment of all facilities and components is expensive and time-consuming and it should be reserved only for buildings on the short-term project list. The luxury of paying for assessments with component-level detail in all facilities is not realistic or economical for most institutions. It's also not always necessary to create a sustainable, strategic capital plan.
All campuses need a holistic baseline that provides a clear roadmap to where investments will be most needed. An accurate baseline of all campus buildings should assimilate as much existing data as possible and use technology to fill in the gaps. Starting with system-level models allows for rapid baseline creation without much legwork. Although using a model may sacrifice some accuracy, there are ways to close the accuracy gap. Layering on maintenance data, comparing against the experiences of those who maintain the systems on a day-to-day basis, using historical project datasets and adding any existing plans to system models is critical to ensuring the integrity of the models and that facilities needs align with expectations.
Step Two: Include Key Stakeholders
Often the best way to ensure buy-in for the plan is to give members of the institutional community a say in its development. Sitting down with leaders of various colleges, departments, or sections and asking about their challenges and needs will reveal priorities and uncover opportunities. As you engage with stakeholders, it's also important to identify the purpose behind each identified need. As both needs and wants are added to the growing inventory, these distinctions become a way to compare, organize and prioritize different types of requests.
The last element within this step is to identify and account for major construction projects planned in the near or distant future. While it's important to identify the needs facing assets currently in use, it may not make sense to plan projects for facilities that are nearing the end of their use. Master plans should also be folded in at this point as they are one of the best sources of leadership-approved long-range construction planning. Adding these future construction projects and coding them accordingly will complete the financial picture.
Step Three: Develop an Objective Project Selection Toolkit
With competing interests and personalities among department leaders, project selection meetings can feel like a struggle. Creating a more strategic outcome may not initially please every stakeholder in the short-run, but it will lead to positive results for the institution as the decisions made provide benefits beyond temporary peace. To create an objective toolkit for prioritization, begin by outlining what factors must be considered for each project, including institutional mission, program popularity, risk mitigation and criticality to operations.
Organizing key stakeholders to decide what factors should be valued most helps move the selection conversation away from individual projects. Re-framing the conversation allows institutional stakeholders to determine what's immediately important, what can wait and what should be avoided altogether. Also, organizing buildings into portfolios allows institutions to make funding decisions based on mission, program-type, location, historical character, divestment plans or a number of other potential metrics. Stakeholders must be engaged in the development process, not just the results. If the creation of the prioritization toolkit aligns with the institutional mission, engages the right people and integrates opinions from across the institution, there can be confidence that the priorities in the plan mirror those of the institution.
Step Four: Create Options for Funding
Each faction of an institution is focused on different individual goals and objectives. Facilities is focused on the long-term management of their assets. Finance is balancing debts with funding. Academics are concerned with offering students the best from freshman year to graduation. Recruitment is focused on increasing the incoming class. These disparate focal points require nimble plans to accommodate various timeframes, needs and, as 2020 taught us, the unknown. With the variety of planning horizons, clarifying a 10-year focus is so critical.
Creating buy-in for a flexible 10-year plan is no easy task, but one of the most effective approaches is to present leadership with funding and timeframe options. Developing options allows for leadership to discuss strategy and consider next steps while seeing examples of the results, rather than getting bogged down in details. The objective tools and high-level selection criteria create a scenario where project prioritization happens almost automatically, making it easier to detail an action plan.
It's important to be strategic and thoughtful when creating options for funding and budgeting projects. By aligning building condition and funding source, leaders can maximize the use of their facilities investments. Using facility budgets to complete small projects on a poor-conditioned building will not change the user experience of that space and it means less facility money for smaller projects in a good-conditioned building. The idea is that you're keeping up with facilities maintenance, repairs and renovations — not catching up. While it may be difficult to consider, divestment of unused, aging or poorly maintained space can be a good solution to funding woes. If new construction is in a master plan, there may be opportunity to consolidate or move people from transitional buildings
Actively seeking and developing new funding opportunities is a proactive way to ensure your plans aren't just dreams. Fundraising and grants can have high potential to address deferred maintenance that typically the institution would have to fund. Research facilities can take advantage of grants to fund appropriate building improvements to conduct studies and experimentation. Historically significant buildings have higher fundraising potential. Also, the "brochure buildings" used in institutional marketing packets can typically find infusions of one-time capital to shrink the footprint facility budgets are responsible to fund.
Step Five: Generate a Plan for Action
A complete capital plan provides finance and facilities leaders confidence that additional investments will go toward the areas that matter most, not just the systems in the worst shape or to those with the loudest voice. This is when component-level detail is most needed. Component information empowers you to plan specific projects and bundle individual needs together to create a larger and more impactful project at one time. A detailed facilities condition assessment of these prioritized spaces will provide the knowledge needed to be confident when selecting individual projects to execute.
By following these steps, leaders can be reassured that resources are being allocated not just where they are needed, but where they will be most impactful for the future of the institution. Creating this effective capital plan is neither easy nor quick. This process is a true juggling act — a concerted effort between facilities, finance and institutional leadership. If any of those groups are not appropriately involved or engaged, the effort will fall flat. Consider engaging with an experienced partner, an unbiased third party, to help facilitate collaborative discussions with a distinct purpose and create a sustainable action plan that assures the future of the institution.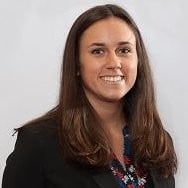 Posted by
Erica Barbuto has been an Account Manager at Sightlines, a Gordian Company for over five years and has worked with over 50 campuses across the United States and Canada. She has served as the operational lead for both the University of Maryland and Rice University. Erica is a graduate of Gettysburg College with a Bachelor of Arts in Organization and Management Studies.
Join us at HEFF!
An interactive retreat for facilities leaders at the nation's top colleges and universities.
Nov 13-15, 2022 | Palm Springs, CA
Learn More